Capitol Hill
2 of Seattle's Best Deals on Private Schools Are in Capitol Hill
Matt Miner,
December 11, 2019
Seattle's Capitol Hill neighborhood is the land of private schools, and families from all over Seattle make the trek to Capitol Hill every day for school. Now, it's definitely no secret that private schools aren't cheap—while these schools offer unparalleled education, it definitely comes at a cost (a cost that can sometimes rival the cost of college!).
For example, here's what you can expect to pay for one year of high school (2019/2010) at these Capitol Hill private schools: 
However, there are a couple of private schools in Capitol Hill that stand out not only for their excellent ratings, but for the more reasonable cost as well. The first is Holy Names Academy, located right along 21st Ave in Capitol Hill. This private all-girls Catholic school has about 700 students in attendance, and tuition is $17,952/year. According to Niche.com, Holy Names is ranked  #4 out of 15 Catholic high schools in Washington, and their 200+ reviews are absolutely glowing. 
To prepare students for the academic rigor of Holy Names (and other private high schools), many families choose St. Joseph School, a Catholic school with both a primary and middle school located on 18th Ave in Capitol Hill. Tuition is $14,270/year for the middle school, and there are about 600 students who attend the co-ed school. 
We've only heard good things about both of these schools from our clients, and it's worth taking a closer look at these Seattle private schools if you have kids who are approaching school age! 
---
CHAT WITH US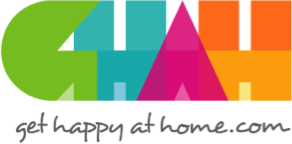 In everything that I do as your REALTOR®, I have one guiding principle in mind: To make certain that your home-buying or selling experience is a happy, successful, wonderful life experience! We build trust and security with our clients using knowledge and transparency.