Shoreline
24 Miles of Biking Paradise: The Interurban Trail (North) Beckons!
Matt Miner,
July 10, 2019
One of the many unique things about our region is all of the opportunities there are for biking. Seattleites are probably familiar with the popular Burke-Gilman trail, for example, but there are some other adventure-ready trails in the region that'll help you see new sights and stretch your legs even further if you'd like! 
View this post on Instagram
One of these options is the north segment of the Interurban Trail. This trail runs from Everett and goes south straight into Downtown Seattle. After running alongside I-5 for awhile, around 212th St you switch it up and then start riding alongside Highway 99 (aka Aurora). The trail runs straight through Shoreline, and soon enough you'll find yourself in popular Seattle neighborhoods like Greenwood, Phinney Ridge, Fremont, and Queen Anne before arriving in Downtown Seattle. 
Here's a few fun facts about the Interurban Trail: 
The Interurban Trail also has a south section that starts in Renton and goes all the way to Fife (close to Downtown Tacoma). Click here for an interactive map.
The trail is mostly paved, making it ideal for those on bikes, scooters, roller blades, unicycles, skateboards, etc. (Do keep in mind it's a non-motorized pathway!) 
Much of the Interurban Trail runs along old railways, and oftentimes these trails are called "Rail Trails." Cool! 
View this post on Instagram
(Main featured image by Sounder Bruce via Flickr)
---
You don't have to lift a finger with this move-in ready gem! Everything's been taken care of, and new owners get to enjoy having a fully remodeled kitchen and bath, a new roof, new windows, new exterior paint, and fresh landscaping. Click here to see all photos + info.
CHAT WITH US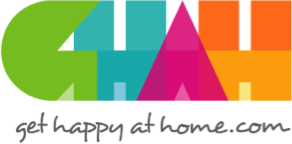 In everything that I do as your REALTOR®, I have one guiding principle in mind: To make certain that your home-buying or selling experience is a happy, successful, wonderful life experience! We build trust and security with our clients using knowledge and transparency.