We're always excited to share a new construction update in Seattle!
A Toll Brothers development is coming soon to Queen Anne! McGraw Square at Queen Anne is a giant project that consists of 57 new and luxurious townhomes. This one-of-a-kind community promises a long list of premium amenities all while being located in one of the hottest Seattle neighborhoods.
Here's 3 reasons to be excited about McGraw Square at Queen Anne:
1. Super convenient Queen Anne location.
Especially in Seattle, location can really make or break your commute. This new development is nestled in an absolutely prime location that's close to transit, in close proximity to Downtown Seattle and South Lake Union, and is near some of the best restaurants in Queen Anne (and all of Seattle!).
2. Amazing views & setting.
Residents will get to enjoy incredible views of the shimmering Puget Sound and the majestic Olympic Mountain range in the distance. Some of the townhomes even have amazing rooftop decks to take in the view from!
3. Premium amenities & design.
These townhomes showcase a blend of contemporary and classic architecture, and all of the townhomes include 3 bedrooms and 2-car garages (a definite perk, since parking in Seattle can be tough!
---
These homes are anticipated to start in the $900,000s, and pre-sale is scheduled to start in the spring of 2017. Click here to learn more about McGraw Square at Queen Anne and to see all of the photos!
Have a question? Contact me here!
CHAT WITH US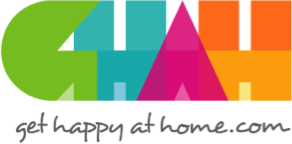 In everything that I do as your REALTOR®, I have one guiding principle in mind: To make certain that your home-buying or selling experience is a happy, successful, wonderful life experience! We build trust and security with our clients using knowledge and transparency.