Lake Union
3 Wildly Memorable Things To Do on Lake Union in Seattle this Summer
Matt Miner,
June 17, 2021
If you've never explored Lake Union before, we totally recommend you rent a kayak, go paddle boarding, take a sunset cruise, and kick back for some scenic waterfront dining. These are all super popular activities for locals and visitors alike as soon as the weather warms up. But if you're looking for something a little different, we wanted to share 3 wildly memorable things you can do on Lake Union this summer! 
View this post on Instagram
Did you know you can charter a seaplane that takes off from Lake Union?! Kenmore Air offers all kinds of incredible tours, whether you want a view of Seattle, a view of Mount Rainier and Mount St. Helens, a view of the Olympic Peninsula, etc. There are all kinds of tours and activities to choose from, and if you'd like something a little more tailored, you can charter a plane to take you to a private beach, a waterfront lodge, or some other magical getaway! 
---
Stay on a Houseboat 
Spending a couple nights on a houseboat is the perfect staycation. Houseboats and floating homes are something that makes Seattle really unique, but contrary to what they make it seem like in "Sleepless in Seattle," not very many people actually *live* on a houseboat. Still, it's a fun experience and you can rent a houseboat through platforms like Airbnb. 
---
View this post on Instagram
Yes, this one is exactly like it sounds. !!! You get to lounge in a hot tub while being out on Lake Union taking in the sights. Of course, this type of cruise is amazing when it's gorgeous and sunny out, but it kinda works in the rain too—you get to stay warm and you're gonna get wet anyway! Every boat comes with a dry box that you can put your phones/belongings in, and there's a bluetooth speaker too. A joystick allows you to easily operate the boat, and it doesn't go faster than 5mph so you don't have to have a license to steer it around the lake!
View this post on Instagram
---
Our latest Queen Anne townhouse listing is wonderfully close to Lake Union amenities! Click here to see all photos + info. 
CHAT WITH US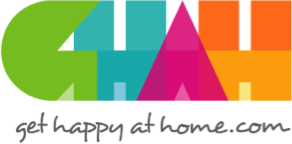 In everything that I do as your REALTOR®, I have one guiding principle in mind: To make certain that your home-buying or selling experience is a happy, successful, wonderful life experience! We build trust and security with our clients using knowledge and transparency.