Lake Union & Magnolia
Where Can You Get a "Frasier" View of Seattle?
Matt Miner,
June 17, 2021
Did you know they're making a Frasier reboot?! That's right, the TV show "Frasier" ended 17 years ago but it's coming BACK! "Frasier" ran from 1993 to 2004 for a total of 11 seasons, and we're excited to see what Dr. Frasier Crane is up to in 2021. This has us thinking about, of course, that iconic "Frasier" view.
Now, if you're like us, you don't mind indulging the show's writing and you can just kick back and appreciate the view and the fun local references. Plus, there are *actually* REAL Frasier-like views of the Space Needle and the Downtown Seattle skyline if you know where to go. Here are just a few places you can admire the "Frasier view" from: 
---
Lake Union
View this post on Instagram
On Lake Union, you really feel like you're smack dab in the center of the city and that's because you kind of are. Paddle a kayak out to the middle or take a cruise to see the sights, which includes a spectacular view of the Seattle skyline. 
---
Coming Across Interstate-5 Going Southbound 
Whoa, this view. Now if you're the driver keep your eye on the road, but your passengers are in for a treat! It's especially stunning on a summer's day when Lake Union is dotted with boats, and it's absolutely gorgeous at night. 
---
The Hills in Magnolia 
Magnolia is pretty unique in that it offers "small town vibes" and a charming residential setting, yet you have these breathtaking views of the Puget Sound, the Space Needle, and the Downtown skyline. The good thing is that you do not have to live here to appreciate the view—there are plenty of parks and bike trails to explore that afford views galore. 
---
Kerry Park 
View this post on Instagram
Kerry Park in Queen Anne is one of those places that appears on "Where to Visit on Your Trip to Seattle" tourists lists again and again. And it's with good reason. This little park let's you feel like you're perched on the top of the world with Seattle at your feet. Bring a coffee and sit on a bench to watch one of the best shows in town! 
View this post on Instagram
---
Are you looking for your own Frasier view? Our latest Queen Anne townhouse listing shows off a view of the Space Needle from the kitchen, and the rooftop deck boats incredible Seattle views as well! 
CHAT WITH US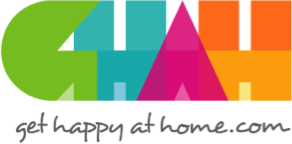 In everything that I do as your REALTOR®, I have one guiding principle in mind: To make certain that your home-buying or selling experience is a happy, successful, wonderful life experience! We build trust and security with our clients using knowledge and transparency.