While some of our latest blog posts about new construction in Seattle might make new construction sound problematic or a bit ominous, there are actually some awesome benefits to buying new construction! No matter what type of home you're going to buy, there are always pros and cons, and it's our job to make sure you're aware of everything.
When Matt was younger in his experience with his personal home ownership, he only loved older homes that had that coveted vintage charm to them. And while he still loves the aesthetic to this day, his opinions have evolved over time.
The previous home that Matt bought was a brand new townhouse. He came from owning an old Spanish mission condo that was 100 years old, and when he moved into the new townhouse, he cried. He felt that he had made a huge mistake (and he made it his mission to warm up the place and infuse it with character… read more about that here!). 
We sell a lot of new construction, and with good reason. There are several benefits to buying new construction, and here are a few of the many advantages:
---
1. New construction homes are typically extremely energy efficient.
New construction homes are usually sealed so well that they have to have mechanical ventilation installed so you don't suffocate. There are simply no drafts, and your heating bill will be A LOT lower. In one of Matt's older homes that was 1,800-square-feet, there were some months when the heating bill would be $600 a month, and sometimes this would go on for 2-3 months during the winter. (This is an issue that's very hard to fix in an older home, and a remodel to fix this issue can literally cost hundreds of thousands of dollars. You'll end up ripping everything out and starting again, and by then you might as well have just bought a new home!) Comparatively, in Matt's new construction townhome, his heating bill was maybe $230/month during colder months.
---
2. That being said, new construction homes are also very quiet.
Engineering has advanced a lot, and homes are so much more sophisticated. Everything is "stuffed" really well, and you can't hear through walls as easily as you can in a home from the 1960s!
---
3. New homes have modern conveniences that a lot of older homes do not.
Builders these days know what modern buyers want, and something as simple as having enough plug-ins (something that can be a struggle in older homes) are already built in for you.
---
4. New homes are built to last.
Building codes are much more strict these days, and you can expect new construction homes to hold up during an earthquake (whereas older homes can be a bit iffy). In a new home, the plumbing, electrical, and sewer are all built to last as well, and you will probably die before any of that needs replacing (sorry, but it's true!). Everything is PVC plastic these days, which doesn't degrade. However, that old cast iron or copper plumbing? Those things have 50 years before they give up, so if you're looking to buy a home and see cast iron plumbing in it, you know you'll need to upgrade it soon.
---
When it comes to new construction, we've been converted. We still *love* older homes—but we LOVE to live in new construction homes!
CHAT WITH US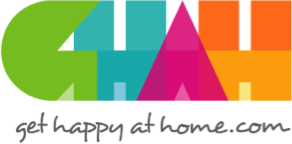 In everything that I do as your REALTOR®, I have one guiding principle in mind: To make certain that your home-buying or selling experience is a happy, successful, wonderful life experience! We build trust and security with our clients using knowledge and transparency.