Seattle's real estate market is especially intense right now, and if you need to sell your current home to buy a new home, we've got some important information to share! 
First thing's first: Homes in the Seattle area are in demand, and you can expect a multiple-offer scenario on whatever home you want to buy. This means your offer needs to be competitive enough that you can actually WIN the home. 
The thing is, this also means that contingent offers are pretty much out of the question and will be a waste of your time. When a seller has so many offers to choose from, they're not going to risk choosing an offer that has contingencies. And a common contingency that people have is needed to sell their current home before they have the funds to buy their next home. 
There are a few different ways to approach the situation of buying and selling at the same time. Here's what we've been seeing a lot of lately: 
Option #1: Get a loan from someone (maybe your parents). 
Now, we know that this one is hard because most people do not have parents or someone who can just loan them a chunk of money! But for practicality sake, there are people who do have this option available to them, and you can make it work to your advantage. 
Our buyer clients Steve and Carli (all the names in this post have obviously been changed FYI!) had their eye on a $3.2 million home. The problem was, they were never going to win this particular home unless they sold their current home first, but the timing just wasn't right. So, their parents loaned them $1.6 million, and in addition to Steve and Carli's own savings, we were able to make an offer on the $3.2 million home with $2.2 million downpayment and $1 million financing. They won the home as a result of having such a strong offer, and when they sell their first home, they'll be able to pay their parents back. 
On another note, in some cases, families will just decide to gift the money during a real estate transaction. Some parents want to get the money out of their name, they don't want to deal with the inheritance tax, so they transfer wealth through the real estate transaction. 
Option #2: Take out a second loan on your current home.  
Now, let's pretend your parents don't have $1 million to loan you. Our buyer clients Lauren and Paul owned their townhouse, but they wanted to buy a larger home where they would have more space for their growing family. When they met with us, they only owed $400,000 on the loan for the condo. They decided their best course of action was to take out a second mortgage on their home, which was able to get them $250,000 to use as a downpayment on their next home. (And of course, once they sold their townhome, they were able to pay their original loan.) Now your income will still need to support the second mortgage, current mortgage and new home mortgage for this to work. So you will need to talk with you lender to see what is possible. 
It took some strategy, but it was ultimately worth it—Lauren and Paul ended up getting 1,300 more square feet out of the deal, which was super important for their growing family (especially during COVID times!). There are all kinds of particulars that went into their specific loans and timelines, but this is a big reason why it's important to reach out to a real estate agent longgggg before you actually need to make a move. It all takes some planning! 
Option #3: Use a bridge loan to buy a home.
Our buyer clients Elise and Richard recently moved to Seattle from Southern California, and they were able to use a bridge loan to make their home dreams come true. They were able to borrow equity on their California home to secure a bridge loan to make a downpayment on the home they wanted in Seattle. For this type of loan, you need to sell your "old" home within 6 months. 
Option #4: Use a HELOC to secure a downpayment & live in a short-term rental in between homes. 
In this situation, our clients Josh and Jordan owned their Bellevue home near outright. They used a HELOC (home equity line of credit) to secure the downpayment money they needed to make an offer on a Bellevue house listed for $3,250,000, and we were so happy to help them write an offer than won out over 6 other offers! 
Once they got their new house under contract, it was time to get serious about prepping their old house to sell. They moved all of their stuff out of their home, and moved into an Airbnb so we could update and refresh their house. We listed it for $1,150,000, received 13 offers, and sold it for $1,380,000!
Quick Tip: If you have to stay in an Airbnb/short-term rental when you're in transition, choose an Airbnb you're really going to enjoy and make it an adventure! Go live in a houseboat and try something different for a little while. 
***
If you think one of these situations might apply to you, what should you do? 
You need to start planning and strategizing ASAP. We recommend contacting a real estate agent an entire year before you're going to need to move.
A savvy real estate agent who has experience helping their clients buy and sell at the same time will be able to help you figure out what your options are. This will in turn dictate what type of home you'll be able to buy. 
We have another blog post "The Trick to Buying & Selling a Home in 3 Different Scenarios" that might also be helpful as you put together your plan.
We're here to help you figure this out! Get in touch with us here—we're happy to chat!
CHAT WITH US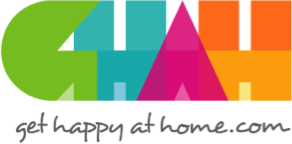 In everything that I do as your REALTOR®, I have one guiding principle in mind: To make certain that your home-buying or selling experience is a happy, successful, wonderful life experience! We build trust and security with our clients using knowledge and transparency.