Real Estate
The Trick to Buying & Selling a Home in 3 Different Scenarios
Matt Miner,
December 2, 2017
Buying and selling a home can be tricky business—the timing, the financing, the home itself—it's all a balancing act. And when it comes to different buying and selling situations, our favorite lender Connie Lindsay and our team have really seen it all.
We wanted to share 3 different home buying and selling scenarios with you to give you some insight to the different ways the whole "real estate experience" can go. But first, Connie has one BIG tip to share with anyone who is thinking about buying a home: Ideally, you should contact a lender 3 months in advance of when you plan to buy. We promise it's not too early!
---
Scenario #1: Selling First, Buying Later
For those who own a home already and are looking to move, buying a new home can be tricky. Usually, all of their equity is in their current home, and they don't have enough money to make an offer on a new home.
If this the case, what should you do? Well, meeting with a lender is a key first step. When you work with Connie, she'll first have clients complete an application so she has a clear picture of your entire financial situation. Maybe you need helping securing a line of credit, maybe you need to leverage a 401k—whatever it may be, Connie will need to work to qualify you with your current house payment, a your new payment, and any other monthly debts you may have.
At this point, you should also be contacting a real estate agent. Your agent and Connie will need to collaborate on a few things, like determining the value of your current home so you can all strategize as a team. How much will your home sell for? How long will it take?
From Matt and Ian's perspective as agents, if they're working to sell your current home, they want you to move out first. In order to sell your home for the highest value possible, Matt and Ian are going to need to make any necessary upgrades, and then stage your home for photos and tours. Homes listed like this sell for much more than homes that have owners still living in them while they're listed!
So, if you move out but don't have a new home yet… where should you go? You'll need to lease a home, but in our experience, you'll ideally find a short-term rental that's furnished to make it as easy as possible for yourself. Put any belongings you don't need on a daily basis in storage, and hopefully you won't need to be in the short-term rental long!
If you're concerned about finding a short-term rental or leasing something, as a team, we have our own options for our clients. We have living options at our disposal for temporary housing that's lease free, and we feel SO STRONGLY about your moving out while we list your home, we've started using this tool as an option for our clients.
Of course, having a rental during this time will also impact your financial picture. From a lending standpoint, according to Connie, you should have no more than 6 months of living somewhere without proper documentation. For example, if you're living with a family member rent free, or in an Airbnb, it's not the norm to have paperwork documenting this. You need a contract to account for your living situation. As long as Connie can document through cancelled checks that rent is being paid on time, you're good!
---
Scenario #2: Selling FAST, Buying FAST
In this scenario, someone goes out and starts looking at homes on their own… and just calls us. They've found a home they love and want to buy, and they need to sell their current home immediately.
Whoa! First of all, this situation is not one we would recommend (and yes, it does happen!). There's no way we can get their house on the market fast enough. We've listed homes super quickly in EMERGENCY cases, but it's seriously a last resort. It's stressful, it's hard on lenders, and of course, it's very hard on the seller. One of the reasons why this last resort option is so difficult is that everything in the Seattle real estate market sells in a week—especially something you're going to want to buy that badly.
Let's say we do offer on this home. Because of the situation, we have to try to put together a contingent offer, which is not going to be accepted in this market. You'll also have to have an offer that's about 5% more than everyone else, and even then, no one in their right mind is going to wait around.
As a seller, you're also not going to get the money you deserve for the home you're selling. Ideally, it takes us 3 weeks to prepare a listing. Then it will probably sell in 1 week, and then it's 30 days to close.
Reading this, you're probably thinking "Who in their right mind would do this?!" but you'd be surprised—this market makes people do crazy things! Planning ahead is definitely in your best interest, and we always recommend calling us earlier than you think you need to. Some people are concerned that doing this is wasting our time, and it's absolutely not—in fact, we really prefer it! We're happy to help you put together a strategic plan months in advance.
---
Scenario #3: Buying Before Selling
With this option, you have enough money to keep your current home and qualify to buy a new home at the same time. Unless you're paying cash for the new home, you still need to qualified, and agents won't want to take you out house shopping unless you do so. Even if you *think* you'll qualify for a certain loan, you still need a full overview of your finances. (Some people are really caught off guard by what they qualify for!)
---
The Key Takeaway
Reach out to a lender and real estate agent early. 3 months is a great lead time, and we all appreciate having the time to properly strategize to put you in the best position for success!
Have a question about lending?
Don't hesitate to get in touch with our preferred Lender, Connie Lindsay!
You can reach Connie at 206.979.0900 and learn more at CaliberHomeLoans.com.
CHAT WITH US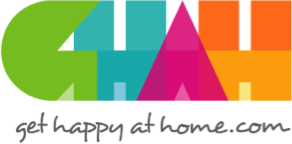 In everything that I do as your REALTOR®, I have one guiding principle in mind: To make certain that your home-buying or selling experience is a happy, successful, wonderful life experience! We build trust and security with our clients using knowledge and transparency.