2021 has gotten off to an *intense* start, to say the least.
At the beginning of January, we did a blog post on Seattle + the Eastside's real estate market. One of the things we talked about was how much median home prices in Bellevue went up from 2019 to 2020.
Here's a little review: From 2019 to 2020, here is how much median home prices went up in a few different Bellevue neighborhoods:
Kirkland has increased by 12.3%

Sammamish has increased by 13.3%

East Bellevue has increased by 12.4%
This is already dramatic growth, but just this month (January 2021), I'd be willing to bet that the median home price in Bellevue has made another 10% jump in price just from December 2020 alone.
Yes, you read that right.
King County homebuyers are clamoring for homes on Seattle's Eastside as we've never seen before. And if a home is in a neighborhood with a well-regarded school, it's going to be even more popular.
To give you a sense of what the market is like, just this week we helped some of our clients make an offer on a home in Bellevue listed for $900,000. Here's what happened: 
First of all, taking an in-person home tour at all is challenging enough right now. Due to COVID-19, safety protocols and restrictions are still in place, and that means you have to make an appointment ahead of time if you want to take an in-person tour of a home. There are only so many tour slots available. If you don't make an appointment to tour a home within hours of it hitting the market, you have likely already missed out. And even then, there will be a line of people down the block waiting to get in to see a home.
Anyway, in this particular situation, our clients decided they wanted to make an offer on this $900,000 Bellevue home. They were 100% serious about winning and we knew we had to write an incredibly attractive offer to even stand a chance. We put a ridiculous escalator in our offer for $300,000 over the asking price, and I warned our clients that the home seemed to be priced a bit low based on the comps and that their appraisal was probably going to come in low.
We found out that the home received 57 offers and our client's offer was the second choice. The first choice was an all-cash offer, and the home sold for $1,250,000.
This house sold for ~20% higher than the comps in the neighborhood. The highest comp in the area was for $1,000,080 and it sold in December 2020. This is absolutely shocking and a hint of what we're in for this year. Just in the last 7 days (January 21-28, 2021) on the Eastside, homes are closing at a median of 10% higher than their list price across the board. I suspect that homes that went pending this month (and will close next month) are going to reveal an even larger percentage of growth. We're bracing to be shocked!
We've been closely watching the Eastside's real estate market for a long time now, and we've noticed that more and more of our buyers are looking in neighborhoods here in recent months.
Are you planning to buy or sell a home on the Eastside in 2021? The sooner you can start to plan, the better. We're happy to help you strategize—get in touch with us here! 
CHAT WITH US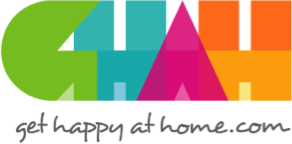 In everything that I do as your REALTOR®, I have one guiding principle in mind: To make certain that your home-buying or selling experience is a happy, successful, wonderful life experience! We build trust and security with our clients using knowledge and transparency.