Bellevue
Exciting Times Are Here for Seattle's Eastside
Matt Miner,
October 8, 2020
Seattle's Eastside (which includes cities like Bellevue, Kirkland, Redmond, Factoria, Issaquah, Bothell, etc.) is really showing off lately for a few different reasons. As impacts from COVID-19 push people toward the suburbs more and more, we're seeing our clients look to cities on the Eastside for a variety of reasons. 
Here are just a few of the top reasons why the Eastside is a hot real estate market right now: 
First of all, it always seems like more and more jobs are being added to the Eastside. For example, Amazon recently announced in September that they're hiring an additional 10,000 employees in Bellevue, and this is *on top* of the 15,000 jobs they had already announced. In reality this creates tens of thousands MORE jobs as more and more infrastructure + businesses pop up to support Amazon's growing presence in Bellevue. (And for a little context, Bellevue's current population is at around 154,000 people. So the impact of all of this is major.) 
Another big attraction here is the light rail expansion. We've been blogging about this for awhile now because it's just such a big deal (read more about Seattle's Link Light Rail expanding to the Eastside here). And this isn't something you have to wait 50 years for—East Link is opening in 2023! This includes 14 miles of light rail, 10 stations, and service every 6 minutes during peak hours. New Link Light Rail stops include stations at Judkins Park (in Seattle), Mercer Island, Bellevue, and Redmond (perfect for Microsoft employees). 
Real estate in Bellevue is HOT. In September 2020 alone, Bellevue median home price appreciated by 9.5%. Yes, you read that correctly. Median. Not average, and this is not a small volume of homes—this is based on lots of data and movement in the market. September's appreciation is pushing Bellevue's home appreciation to 16.5% YOY, and for comparison, Seattle is at 12.2% YOY, which is still a lot. 
Our latest listing is immaculate Buchan-built 2,370-square-foot home in a prime Bellevue location! Click here to see this Bellevue home. 
CHAT WITH US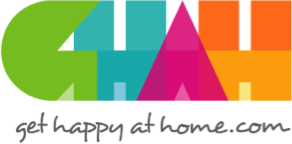 In everything that I do as your REALTOR®, I have one guiding principle in mind: To make certain that your home-buying or selling experience is a happy, successful, wonderful life experience! We build trust and security with our clients using knowledge and transparency.