Capitol Hill & Home Remodels
A Get Happy at Home Listing in the Making: The Meridian Condo (18th Floor)
Matt Miner,
October 4, 2017
Last year, I listed a condo in the Meridian for a friend of mine. I've always loved their condo, and as a result, I was slightly blinded about its potential appeal to buyers. We also listed it during the presidential election, and the Seattle market had kind of died for awhile.
We listed the condo for $1,199,880, and the highest offer we received was for $1.1 million. I was sure that the issue was that the condo's interior was just too dated. One of the problems was that due to the dated look, we attracted a lot of older buyers who loved the way it looked and felt inside. The problem? The building sat on a hill, and many of the mature buyers didn't feel comfortable with always having to walk the hill after tooling around downtown. However, we'd get younger, wealthy Millennial buyers who loved the location but thought it looked like their mom's place. With other brand new condos on the market like Luma, this place just didn't catch anyone's eye.
I even brought in some of my big condo buyers to get their opinion on it. After analyzing what people were saying, I told my client that we needed to take the condo offline for 3 months and remodel. I knew that we needed to match the condo's "look" to what our most likely equitable buyer would want—the buyer probably being someone who was a young tech worker who wanted to live walking distance to work. With a great lobby, concierge, fitness center and having just been built in 2002, the building was already solid. We just needed to make the house look the part.
After making a list of everything that needed to be updated in the home, I estimated it would be a $100,000 remodel (it ended up costing $120,000 in the end). My client was very opposed to it at first. It's understandable—people are nervous that a remodel will cost too much money and that it won't be worth it. And if you don't know what you're doing, this can end up being true.
I told my client that we'd be able to soak up the cost of the remodel when we sold the unit. After fixing the cherry cabinets, replacing the green granite countertops, and changing out the flooring so everything flowed, we listed it for $1.3 million.
With its new contemporary look, we ended up with 6 offers and we sold it for $1.51 million. We set the record in the building for the most expensive listing to sell!
Now, we have a few more remodels coming up in the building, and I'm showing them how they can do the same thing with their unit. Once you see the difference, the benefits of remodeling and upgrading are inarguable. Not only do we get great results… but we love doing this! Ian and I had so much fun working on this project. We kind of fell into working with our listings in this way, but our end results have been so beautiful that we feel comfortable with adding this into our business model.
---
Have you been thinking about listing your home in the Seattle area?
We're happy to chat—get in touch via the form below!
CHAT WITH US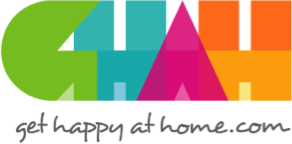 In everything that I do as your REALTOR®, I have one guiding principle in mind: To make certain that your home-buying or selling experience is a happy, successful, wonderful life experience! We build trust and security with our clients using knowledge and transparency.