Home Remodels
The 7 Best Real Estate Renovations to Do Before Selling Your Property
Matt Miner,
October 13, 2023
Selling your property is a big decision, but it's also an exciting one. You have the opportunity to move on to a new chapter in your life and potentially make a profit from your investment. However, before you put your property on the market, it's important to ensure it's in the best possible condition. Renovations and repairs are a crucial part of preparing your house for sale, as they can significantly increase its value and appeal to potential buyers.
Top renovations to boost your property's market appeal
Here are seven of the best real estate renovations you can do before selling your Seattle property:
1. Update the kitchen
Often considered the heart of the home, the kitchen is one of the first areas that potential buyers look at. A modern, updated kitchen can make your property much more appealing to buyers. You can enhance the look of your kitchen by investing in new appliances, countertops, and cabinets. Small touches like a fresh backsplash or stylish lighting fixtures can also give your kitchen a more modern and inviting feel.
2. Remodel the bathroom
Just like the kitchen, an outdated bathroom can be a significant deterrent for prospective buyers. A bathroom remodel doesn't have to be expensive — even simple updates like replacing the toilet, vanity, and fixtures can make a big difference. Also, make sure the bathroom is clean and free of any mold or mildew.
If there are multiple bathrooms in your home, focus on renovating the master bathroom first. This is the one that will make the biggest impact on buyers, so it's worth putting a little more effort and investment into updating it.
3. Improve curb appeal
The first thing potential buyers see is your property's exterior, so you want to make sure it creates a positive impact and leaves a lasting impression. Simple improvements like repainting the front door, updating landscaping, and fixing any cracks or damage to the exterior can go a long way in making your property more appealing to potential buyers. You may also want to consider installing outdoor lighting or a new mailbox to enhance the overall curb appeal of your home.
4. Add more storage space
Buyers are always looking for ample storage space, so adding more closets or built-in shelves can be a major selling point for your house. If you have any unused spaces, such as under-stair areas or a basement, consider converting them into storage areas to increase the overall storage capacity of your property.
5. Upgrade flooring
Worn-out carpets and outdated flooring can instantly make a home feel old and unappealing. Consider replacing them with hardwood or laminate flooring, as these materials are more durable and have a timeless look. If your budget allows, you can also invest in heated flooring, which is a popular feature among buyers.
6. Repaint walls
Applying a fresh layer of paint can work wonders in enhancing a home's overall appearance. It can make a room feel bright and clean, cover up any imperfections, and make the space feel more inviting. When choosing colors, stick to neutral tones, as they have a wider appeal and allow buyers to envision their own furniture and decor in the space.
7. Make energy-efficient upgrades
More and more buyers are looking for properties that are environmentally friendly and cost-effective in the long term. Investing in energy-efficient upgrades, such as solar panels, energy-efficient appliances, and insulation, can increase your property's value and attract eco-conscious buyers. These upgrades can also save you money on utility bills while your property is still on the market.
Not all renovations are created equal
While these renovations can add significant value to your property, it's essential to prioritize and focus on the ones that will have the biggest impact. Consider consulting with a real estate agent or professional home stager to get an idea of what buyers in your area are looking for and which renovations will give you the best return on investment.
In addition to these renovations, don't forget about the basics like fixing any major issues (e.g., leaks, cracks, etc.), decluttering and deep cleaning your home, and staging your property to make it as attractive and inviting as possible. Making the right renovations and preparations can help you sell your property quickly and at the price you want. So before you put up that "For Sale" sign, take some time to invest in these key renovations — you won't regret it!
If you're ready to make these valuable renovations but need expert advice and guidance, Get Happy at Home is here to help. We offer real estate renovation services that cater to your specific needs and budget, helping you enhance the value and appeal of your Seattle property. Get in touch with us today to learn how we can help you maximize the value of your home and sell it quickly.
CHAT WITH US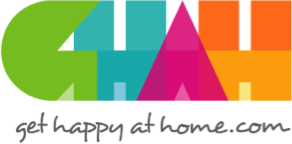 In everything that I do as your REALTOR®, I have one guiding principle in mind: To make certain that your home-buying or selling experience is a happy, successful, wonderful life experience! We build trust and security with our clients using knowledge and transparency.