Chat with Connie
Can You Buy a Home in Seattle with Zero Down? (YES! & Here's How)
Matt Miner,
October 16, 2018
We're officially into fall now, and the Seattle real estate market has experienced a significant slowdown. If you've been waiting to buy a home or have felt completely priced out of the market… then you're going to love what we're about to share!
Many people think that you need a 20% downpayment to buy a home, and in the last few years, this has been mostly true. A 20% downpayment made your offer more competitive, which was a MUST when we were seeing multiple offer situations.
But with the market having shifted, people who thought they couldn't afford a home before are finally realizing that they can now buy a home in Seattle. According to this Seattle Times' article published on September 7, 2018, "There's more encouraging news for homebuyers who have dealt with years of frustration: The number of homes listed for sale is up 66 percent from a year prior across the county, the biggest jump in more than a decade."
This means that there's less competition and you have more wiggle room for different financing options. We talked with Senior Loan Consultant Connie Lindsay and Tracey Dellario about the various loan options that are out there, and as the title of this blog post promises, one of those finance options includes zero down (meaning your down payment = 0).
Here are a few of the different zero and low downpayment loan options out there for home buyers:
Zero Downpayment Loans
The Washington State Housing Finance Commission (WSHFC) offers downpayment assistance (which could mean zero down for you!) and some great loans that puts homeownership in reach. Key highlights include:
You're only eligible to use WSHFC assistance if you use one of their first mortgage programs. These include Home Advantage or House Key Opportunity Program.
Your household income must be under $145,000. However, if your tax return is more than this amount, we only have to use the amount you're qualifying with. As a general rule, the BASE income has to be under $145,000, which does not include bonuses or overtime. Also, if there are two people who are trying to buy a house together and you have too much income between the two of you, you could verify the income of just ONE person, and the other person can still be on the loan.
With these loans, interest rates are set by the housing authority. They're usually half a percent or so higher than whatever the normal interest rate is. For context, half a percent isn't viewed as being a large increase when it comes to interest rates. And consider: How much more does half a percent add to your monthly payment? How long would it take you to pay the difference, especially when it will help you get into a house start building equity sooner?
Home Advantage down payment assistance is a 2nd mortgage with no payments and 0% interest rate. It doesn't have to be paid off until the home is refinanced or sold.
These are the basics, but there are more programs available depending where you live, etc. Click here for more information on getting assistance from the WSHFC!
We also strongly recommend taking an online home buyer class through WSHFC as well. And, of course, if you have any questions and need to see which loan is right for you, you can reach out to Connie!
HomeReady & Home Possible Programs
HomeReady is a loan that is targeted to people with limited household incomes. You can pay as little as 3% down, and you might be allowed to have assistance from family members or your current employer on this one. FNMA requires you take a homebuyer education class ($75) to get the HomeReady loan.
Home Possible is a loan program that's meant to help more people buy a home. You can put 3% down, and a free education course is required for first-time buyers.
Standard Conventional 3% Down Loans
There are conventional programs out there that let you put as little as 3% down, and the max loan amount for these is $453,100. There are no income restrictions. For the 3% down program, one of the borrowers needs to be a first-time homebuyer, and non-occupant co-borrowers are NOT allowed.
5% Down Jumbo Loans
FHA Loan with 3.5% Down
This is a government-backed mortgage with a max loan amount of $679,650
If your credit score is 580+, you have the option of a 3.5% down payment. For credit scores in the 500-579 range, you can expect a 10% down payment.
(Sound too good to be true? There is one downside of this type of loan—you might have an interest rate that's half to ¾ higher than the standard interest rate. But like we mentioned before, this is not viewed as a big jump when it comes to interest rates, and you're in a home and building equity in the meantime.)
With all of these loan types, there are several factors that will affect which one is right for you.
Reach out to Connie to get pointed in the right direction!
CHAT WITH US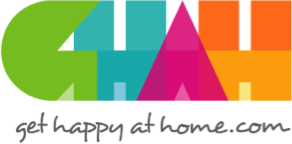 In everything that I do as your REALTOR®, I have one guiding principle in mind: To make certain that your home-buying or selling experience is a happy, successful, wonderful life experience! We build trust and security with our clients using knowledge and transparency.