Get Educated & Real Estate
Chat with Connie: Don't Fall for the Bait of the Lowest Rate
Matt Miner,
December 3, 2017
We sat down with Loan Consultant Connie Lindsay and asked her about lending in Seattle. More specifically, we wanted to see what she thought clients should look for when it comes to rates.
One of the biggest issues we have with clients is that they love to shop rates when they're buying a home. And it's only natural—of course, people want to find the best deal and spend the least amount of money possible when it comes to financing their new home.
But here's the thing: Most of the time when people are shopping for a better rate, they're looking at saving 1/8th or 1/4th of a percentage most of the time (and sometimes even less than this). This is sometimes the discount that people end up fighting for, and in the end, it can really do more harm than good.
Here's why:
Seattle's current real estate market is just about as competitive as it gets. Is it worth it to use a lender who potentially doesn't know what they're doing and end up costing you the deal? (Especially when you could lose your earnest money in the process!)
When a client is pre-approved with Connie, everything is like clockwork. (We know from experience—we've been working with her for 11 years now.) More often than not, Connie and her team will get documents to escrow within 2 weeks to closing (which is a fantastic lead time). That way if there's any issues, this gives us plenty of time to take care of it in advance. Especially when you waive your contingencies (which is common in Seattle's market), there is no room for any errors. The result of a mistake may be you losing earnest money (which is 5% of the home's total purchase price! Yikes.).
Here are a few specific reasons why working with a top-notch lender like Connie outweighs any fraction of a percentage point you might save by working with a less experienced lender:
A lender influences your ability to get the house in the first place.
If you're with a lender that agents generally don't like and they have a bad reputation, this is going to hurt your chances of having your offer accepted. Recently, we had a situation where our buyer made an offer that was 3rd highest in price (the offer was $12k lower than the highest offer on a $700k listing). Because we were with Connie and the other agent was familiar with her, we STILL won the listing.
A seller's primary concern is closing and closing ON TIME.
They have their own set of pressures, whether it's financing a new home or moving or whatever. If the sellers don't feel like there's a reliable closing in the future, they're not going to accept your deal.
There can be so many stressful things about buying a home, and you don't want lending to be one of them.
Connie has been doing this for 35 years now, and one of the wonderful things about working with her is that her performance is impeccable. We have peace of mind when our clients use her services, and she knows how to handle the process in a way that will cause you the least amount of stress possible.
In a nutshell? Everything sells in a week in Seattle's real estate market. You CANNOT afford complications. If you're with some "I-can't-close-a-loan.com" lender where you get a great interest rate, that interest rate won't mean anything if you can't win a home!
Have a question? Don't hesitate to get in touch with our preferred lender, Connie Lindsay! You can reach Connie at 206.979.0900 and learn more at CaliberHomeLoans.com.
CHAT WITH US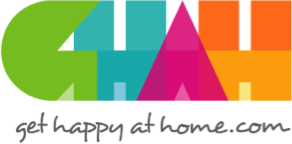 In everything that I do as your REALTOR®, I have one guiding principle in mind: To make certain that your home-buying or selling experience is a happy, successful, wonderful life experience! We build trust and security with our clients using knowledge and transparency.