Well, it's December. Time for me to dust off the old crystal ball and make my predictions for next year, based on this year's data and trajectories. 
First, a spot of good news, or at least a sign that the end of this "recession" could be sooner than we think: 
My Best Case Scenario for 2023 May Be Playing Out Right Now.
In my last market update "What Does the Future Hold for Seattle's Real Estate Market?", I shared a few "best case" scenarios in which inflation would begin to decrease substantially by the end of 2022. So far, this has turned out to be the case. October inflation numbers came in 3 points lower than September's. More than one month of improved inflation numbers is needed to ensure the inflation risk is under control, but this is a good start. 
Job Market: Keep Your Eyes On It, But Likely a Minor Issue for 2023.
Some see the recent tech layoffs as a sign that the recession will deepen in 2023. However, the broader job market is still solid; Seattle's unemployment currently hovers around a very healthy 3.8%. Most of the recently announced layoffs focused primarily on recruiting and other non-profitable departments, rather than core divisions. Still, I hear through the grapevine that all major Seattle tech employers are looking into what other jobs they can nix. But given the broader labor market conditions, I'd suggest that any further layoffs will be more "trimming of the fat" and not cutting into the meat. AKA, while more may unfortunately lose their jobs in the coming months, there is little reason to expect significant permanent loss of positions. It is unlikely to have a major effect on the housing market.
Inflation is Trending in the Right Direction, But Not Low Enough. 
I suspect that inflation will continue to decline. November data has remained similar to October, which is good, but it's still too high. Based on the FED and market reactions to November's inflation data, we can expect the FED to slow its rate increases this year. Base rates will likely increase, but the mortgage rates may decrease thanks to speculators in our markets having prematurely priced in higher rates. 
On the news of jobs and inflation, FED director Jerome Powell publicly stated that he would not increase rates as often and lowered a rate increase from .75 to a .5 in the future. Markets staged a massive rally following the report, with the Dow Jones Industrial Average soaring more than 1,200 points. The policy-sensitive 2-year Treasury note yield tumbled 30 basis points, or 0.3 percentage points, to 4.33%.
Base Interest Rates May Increase at Slower Rate, While Mortgage Rates Decrease on Speculation. 
Mortgage rates fell from 7.2% for a conforming 30-year fixed to 6.62%. CLICK HERE to see the Mortgage strategy we share with our clients. We get our clients rates as low as 5.5% with a plan for them to refinance in 5 or 7 years.
Demand for Housing Exists, But Buyers Are Waiting on the Sidelines for Signs of Housing Recovery. 
The rental market is HOT. There is still a significant demand for housing in Seattle: People sitting on the sidelines, having chosen to rent rather than buy, and filling new rental buildings immediately upon completion in the Seattle downtown area. These additional pressures on the rental market, spurred by mortgage interest rates, have caused rents to hike 10.8% over last year. Significant rent increases will eventually lead to folks buying houses as rent pressures the budget of those sitting on the sidelines. These folks will buy when they feel more comfortable doing so. 
Timing Your Home Purchase: Here Are My Thoughts on When to Buy.
For those trying to time their purchase, Seattle home prices should bottom out by April 2023. Homes still need to fall in price by another 6-8% before affordability (cost vs. interest rate) will be tolerable for most buyers. 
The new year's first wave of speculative buyers will start looking to purchase homes in Seattle starting around February. Following them, the more traditional, financially conservative buyers will come to a buy decision once they see home absorption pick up and interest rates begin to fall for a couple of months (roughly midway through the year). Prices will start to increase again by June, and everyone will flood into the housing market once the increases are noticeable.
CHAT WITH US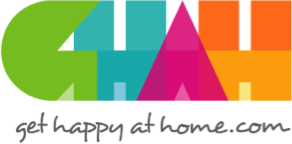 In everything that I do as your REALTOR®, I have one guiding principle in mind: To make certain that your home-buying or selling experience is a happy, successful, wonderful life experience! We build trust and security with our clients using knowledge and transparency.