We all wish we had a crystal ball that could tell us the future! But unfortunately, at this point, we have to rely on data and trends to give us a picture of what the future holds for Seattle's real estate market.
As you read through this, remember that this is ultimately speculative. We are doing our best to make educated guesses based on the currently available data. Based on our best guesses, a couple of scenarios may await in the future, and it all depends on inflation and interest rates. 
Possible Scenario #1
September inflation data was just released, and it went from 8.3 to 8.2. So, not the rapid decrease we were hoping for. This week, the Feds just raised interest rates to 7.2%
Our prediction is that home prices will likely need to fall another 8% in the greater Seattle area before buyers feel that the monthly expense is acceptable, which for many of our first-time home buyer clients is about $4,800-$5,000. This would prompt buyers to start buying homes again. If this plays out, the market would likely bottom out at something like $820,000 median home price. This would probably happen in just a few months based on current trajectories. Not much harm will ensue before rates recover IF inflation decreases rapidly and steadily by next February or March.

source: tradingeconomics.com
Possible Scenario #2
If inflation does not lower enough in the coming months, then the FED will likely need to increase interest rates to around 7.875%. Again, given first-time buyers' desire to stay under a ~$5,000 monthly payment, we'd need to see home prices come down an additional 8%, to a new median of $750,000. In this scenario, we could hit this median price as early as April 2023. This is also counting on inflation, breaking significantly for two months in a row by February or March 2023. Then, and only then, we should see rates stabilize and start declining. That is how you will know we're at the bottom of the market. 
So, when is the best time to buy a home? 
This is the question everyone wants the answer to! Check out our blog "How Will I Know When It's A Good Time to Buy a Home in Seattle Again?"
***
And as always: Please do not hesitate to reach out if you have any questions. Every situation is unique, and we are ready to help you strategize. People also often need to buy or sell, no matter what the market is doing—life happens. We can also help you make a plan if this is the case.
Here are a few other blogs we've written about our current market:
– How Will I Know When It's A Good Time to Buy a Home in Seattle Again?
– How is Inflation Impacting Seattle's Current Housing Market?
– We're Very Optimistic About Seattle's Housing Market & Here Are a Few Reasons Why
– Is Now a Good Time to Buy A New Construction Pre-Sale Home?
CHAT WITH US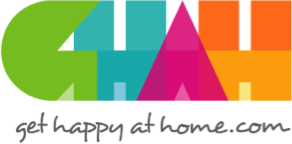 In everything that I do as your REALTOR®, I have one guiding principle in mind: To make certain that your home-buying or selling experience is a happy, successful, wonderful life experience! We build trust and security with our clients using knowledge and transparency.