Get Educated
Here's Exactly What Happens When You Sell a Home With Matt
Selling a home can be stressful, emotional time of life.
That's why it's VERY important for me to make sure you know exactly what's going on each step of the way! It's important for all parties to stay informed and up-to-speed so you can have a successful, stress-free experience!
From getting your home ready to put on the market all the way to moving out (!), here's a step-by-step list that details EXACTLY what we will each need to do:
---
PREPPING YOUR HAPPY HOME FOR SALE
What Matt Does: 
Identify your market and complete a comprehensive marketing strategy for your review. A hallmark of a good agent is to actually say what your marketing strategy is going to be; many agents do the same thing for every house, but it is important that we do what is right for your unique home and situation.
Matt provides resources, referrals, and whatever else is needed to get your home ready.
If you can't be at the house to oversee projects, Matt will be there to make sure things are getting done.
Matt will review the competition and keep tabs on what's happening so when your listing hits the market, you have an edge.
Matt will be prepping his marketing team.
Your home will be cleaned and professionally staged.
Matt will be creating an offer strategy, so if there are negotiations, you will be prepared and have the upper hand!
[CLICK HERE to learn how Matt sells homes for more money!] 
What You, the Happy Home Seller, Does: 
While Matt will take care of many things, you'll need to help get your home market-ready, too!
Pare down your belongings; get things stored, and clear your closets. If you haven't used something in a month, store it! Prepare your home for stagers and cleans to come through.
Make a list of 10 things that you'll miss most about the house.
Write a letter to the buyer.
Dig up receipts and create a list of home repairs you've done over the last year. You'll need a comprehensive list and documentation for anything your house has had done to it under your ownership.
If your home is a condo, order the resale certificate. (That way, it's out of the way, and we can get rid of that contingency more quickly!)
If your home is vacant, Matt will help take care of staging it.
---
MARKETING YOUR HAPPY HOME
What Matt Does: 
Matt will activate the entire marketing process. Matt continues to review the competition and the market, and will provide you with a weekly report on how things are going.
Matt will adjust ads and strategy as the market dictates. He always provides suggestions, and it's your decision to go for it!
What You, the Happy Home Seller, Does: 
Use your network! you should be marketing your home to your connections, whether it's on social media or word-of-mouth.
Make sure your personal items in your home are hidden; hide your valuables.
Keep your lawn mowed and gardens weeded.
Keep your interior lights on when you're not home; change bulbs as necessary.
---
WHEN YOU RECEIVE AN OFFER
What Matt Does: 
Matt will offer seller proceeds of the sale.
Provide an analysis of each buyer's strength by reviewing their financing, intentions, and offer strength.
Everything will be done digitally for ease (and to stay green!).
Matt will negotiate and implement your negotiation strategy. If you receive multiple offers, Matt will create an offer worksheet so it's easy for you to digest which offer is best.
What You, the Happy Home Seller, Does: 
Be available! Make sure that you can be available to discuss (either in person or on the phone) offers.
Review the proceeds of the sale, and make sure that you're satisfied with what you'll be receiving.
Make sure you'll be available to sign the paperwork when it's ready.
---
THE ACTUAL TRANSACTION
What Matt Does: 
Matt will send out email of timelines (when things have to be done and why).
Send title to buyers.
Provide resources in readying for the inspection process (what should be done prior to the inspection process, etc.).
Provide an appraisal packet to the appraiser to assure a good appraisal.
What You, the Happy Home Seller, Does: 
It's time to get your moving prep done! Begin the moving process, paring down your possessions even further.
Facilitate the inspection and the inspection review process.
If your home is a condo, obtain the resale certificate.
Prepare to turn over the keys!
Try to be moved out of your house 5 days prior to closing.
---
FINAL CLOSING STEPS
What Matt Does: 
Remove staging, and remove sign and box.
Assist with any last minute closing items. Finalize all details with the buyers.
Facilitate the key transfer!
Order the house cleaners to come in again for one final cleaning.
What You, the Happy Home Seller, Does: 
Schedule your signing.
Finance transfer.
Turn over your keys to matt.
Make sure your home is left broom-swept clean.
Make sure that you leave no furniture (or other possessions for that matter) behind, unless otherwise arranged with the buyer.
---

Feeling a bit overwhelmed? Don't worry. I'll guide you through each step of the way! 
Want to chat? Contact me here!
CHAT WITH US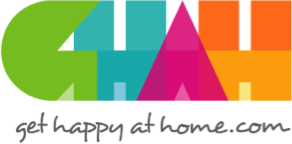 In everything that I do as your REALTOR®, I have one guiding principle in mind: To make certain that your home-buying or selling experience is a happy, successful, wonderful life experience! We build trust and security with our clients using knowledge and transparency.