One of the reasons why many people choose to buy new construction in Seattle is that it's efficient, doesn't need to be remodeled, and (hopefully!) problem free.
But guess what? Even though these things are usually true, new construction *still* isn't perfect.
It's important to remember that houses are not mass produced (no matter how "cookie cutter" they might look!); they are handmade, and not all perfect. In fact, you might even find a few things (or several things) that need to be fixed and repaired before you close on a new construction home.
Part of our process of helping clients buy new construction includes our "Blue Tape Party." Once you make an offer and win the home, we'll go through the house with our blue tape and mark all of the things that need to be fixed and taken care of. And while we're thorough in identifying any issues we come across, we also want to help our clients understand norms. For example, recently we did a client's walk-through in a new construction home, and they said if they were buying a resale home, they never would have pointed out so many repairs like they did with this home. But that's why we're here—to give some perspective and let you know what you can and should expect!
While we want to make sure that important repairs are resolved, we also want to be reasonable with what we request. For example, sometimes the baseboard moulding doesn't line up absolutely perfectly because there's a slight dip in the floor. The truth is, we see this on every single house out there, and this might not be a reasonable thing to expect your builder to fix.
Because we've seen hundreds and hundreds of new construction homes every year, we know when something is truly bad, or when it's just an average issue that you'll see in every single home on the market.
When you're asking your builder to make repairs, there are a few important things to keep in mind:
What are your real priorities? Asking for too many smaller fixes might hurt your ability to get more serious things fixed. It's important to have a few "throwaway" items on your list, so you can prioritize what really matters.
How can you best frame your requests? Most builders understand that some things will need to be repaired, but do keep in mind that for many builders (especially the smaller builders that are more common in Seattle), a home is their work of art. A small builder will likely have much more emotionally invested in a home than a larger builder, and they've built the place with their blood, sweat, and tears. It's not always easy to have someone come in and begin criticizing their work. There is a right and a wrong way to present issues to a builder, and it matters whether you're talking to the guy who built the stairs himself or someone who just cares about the bottom line.
While we are serious about getting things done and serving as an advocate for our clients, the big takeaway that we want people to have is that new construction is never perfect. Some problems are worth pursuing, some are not, and we're here to help you figure it all out!
So, what's so great about new construction? Read our blog post on the benefits of new construction here! 
CHAT WITH US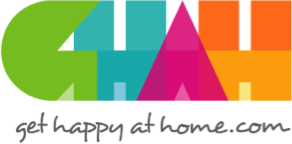 In everything that I do as your REALTOR®, I have one guiding principle in mind: To make certain that your home-buying or selling experience is a happy, successful, wonderful life experience! We build trust and security with our clients using knowledge and transparency.