Home Remodels
How to Find a Great Contractor
Matt Miner,
November 4, 2016
If you're embarking on any type of home remodel process, then you need to find some excellent professionals to work with.
We've all heard horror stories about contractors who made the situation worse, or contractors who ended up coming in at tens of thousands over budget.
So how do you find a great contractor who you can trust?
First of all, you could hire a real estate agent who specializes in remodels to manage the project for you. Of course, they have a vested interested to eventually sell your home for as much as possible. I specialize in helping my clients remodel their homes in the Seattle area (check out this home that I helped clients completely revamp!), but I'm certainly not the only real estate agent who offers this service.
If you'll be managing the project yourself, then just like hiring for any job position, you should interview a few different people. But where to start? Begin by asking for recommendations of friends, family, coworkers, and real estate agents. Research these recommendations on Yelp, and try to find any other helpful information online (for example, on Facebook, if they have a business page where people have reviewed them).
Keep in mind that big firms can be great in that they'll do everything for you… but they're also going to be way overpriced. I recommended finding the "little guy"—the contractor with a small crew of 3 or so workers who comes highly recommended by someone you know.
TIP: Each step of the way, it's extremely important for you to do your own research. Have as much pricing information you can so you'll be able to make an educated decision. This includes researching how much homeware costs. For example, if you're renovating your kitchen, research how much cabinets or a new sink costs. This way, you'll avoid overpaying and paying for a contractor's steep mark-up.
Once you have narrowed it down to 3-4 contractors, contact them, and make it known that you're interviewing them.
Ask what type of work they've done.
Have them show you pictures of their work.
Ask tons of questions about what you need done. If they're not legit, at some point, they'll slip up, helping you to narrow down on which contractor to ultimately choose.
Ask for a bid. A warning sign that it might not be the right fit is if their bid is lacking in detail.
Are they too sales-y? This might be a red flag.
Ask them how long they estimate the project to take. A complete home remodel—if it's a good contractor—should take about 3 months.
Never pay a contractor half up front, and half at the end. This much money upfront disincentivizes them to finish the project. I recommend breaking it up into quarters. So, if your project is going to cost $60,000, pay them in quarters—$15,000 at a time. Usually, not-so-great contractors are super professional in the beginning… but not so professional as things go on. You want to make sure that they have the incentive to do a good job the whole way through!
Plus, whenever possible, you'll want to buy the homeware and supplies you'll need for the remodel. Supplies provided by contractors will always have a steep markup, and taking the initiative to do this yourself gives you more control over the cost (plus there are some great deals out there!). If you need some tips on where to shop for homeware in Seattle and online, click here!
CHAT WITH US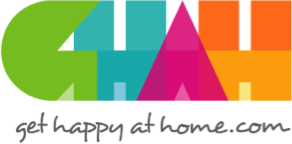 In everything that I do as your REALTOR®, I have one guiding principle in mind: To make certain that your home-buying or selling experience is a happy, successful, wonderful life experience! We build trust and security with our clients using knowledge and transparency.