Get Educated
The Mortgage Pre-Approval Process: What You Need To Know
Matt Miner,
June 23, 2016
When you're getting ready to buy a home, there's a few VERY important things that need to happen ASAP! And the first step is often getting a mortgage pre-approval. Here's exactly what you need to do:
What You, The Buyer, Need To Do:
During the mortgage pre-approval process, you need to determine your budget. What can you afford? Get a number in your head for what you are able to pay per month, and nothing more.
You need liquid funds for your down payment. Begin taking the steps necessary to make sure this money is available.
You will need several documents for your loan application, including two years of W2s and tax returns, most recent pay stubs or profit and loss statement, copies of bank statements, and copies of any investment statements (stocks, 401k, investment portfolio, CDs, etc.).
I recommend that you solicit at least 2 (and sometimes 3) lenders and compare them.

We are always able to help refer you to lenders!
Here are some lenders that have served our clients well in the past through the mortgage pre-approval process:
Keep in mind that there's more to a lender than the lowest rate. Being competitive is important, and if your bank has a bad reputation, it can hurt your ability to compete for your happy home. The other agent is reviewing your offer, and they need to be impressed with all aspects of it… which includes the lender.
What Your Lender Needs To Do to Get Your Mortgage Pre-Approval:
After you've selected a lender, they will need to review your application and provide you with honest, practical, and workable solutions.
The lender needs to make sure that you are fully approved, pre-qualified, or pre-approved. They need to approve your application and provide you with a good faith estimate.
The lender will run you through underwriting.
Now it's time to begin the hunt for your happy home! (Learn more about searching for a home HERE!) Feeling a bit lost? Don't worry. I'll guide you through each step of the way! 
Want to chat? Contact me here!
CHAT WITH US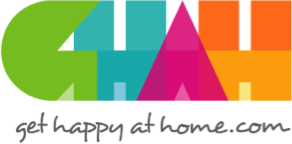 In everything that I do as your REALTOR®, I have one guiding principle in mind: To make certain that your home-buying or selling experience is a happy, successful, wonderful life experience! We build trust and security with our clients using knowledge and transparency.