Fremont
How to Spend a Day in Seattle's Fremont Neighborhood
Matt Miner,
August 26, 2021
Known by locals as the Center of the Universe, Fremont is an eclectic Seattle neighborhood that's home to a thriving arts scene, incredible dining, major employers, and a seemingly never-ending list of things to do and see. In this post, we're sharing our Get Happy at Home guide to how to spend a day in Fremont, although you'll technically have to spend *several* days here to cover all of this ground!! 
The Perfect Way to Start the Day: Where to Get Breakfast & Brunch in Fremont 
The hardest part of dining out in Fremont is choosing where to go: There is an abundance of truly fantastic restaurants in Fremont no matter what meal you want, so if we're being honest, get ready for a bit of choice paralysis! However, the following restaurants will give you a place to get started if you're brand new to exploring this Seattle neighborhood. 
View this post on Instagram
You really can't go wrong with Le Coin no matter what meal it is, but on Saturday and Sunday, Le Coin opens at 10am for brunch. Find an extensive brunch menu with things like Bread Pudding French Toast, Lamb Hash, Crispy Fried Chicken Sandwich, and much more.  
View this post on Instagram
Ha! is another popular Fremont restaurant with a breakfast menu filled with comfort food: Brioche French Toast, Dungeness Crab Scramble, and Huevos Con Chorizo are just a few of the dishes you'll find on Ha!'s breakfast menu. 
View this post on Instagram
Norm's Eatery & Ale House is a must-visit spot if you have your dog with you! This dog-friendly restaurant even has a dog menu so your pooch won't feel left out while you feast on Belgian Waffles with bruleed bananas and candied pecans, a Smothered Burrito, or Corned Beef Hash & Eggs.
View this post on Instagram
If you're in the mood for something a little lighter to start your day, pop by Fremont Coffee Company for artisan-roasted, Fair Trade coffee and the award-winning Sea Wolf Bakery for croissants, scones, and muffins.  
---
Let's Go Shopping! Let's Go to the Zoo! 
After breakfast it's time to explore! An adventure awaits at the Woodland Park Zoo, which is just north of Fremont. You could easily spend an entire day here checking out all of the exhibits, so just keep that in mind as you plan your day in Fremont. 
View this post on Instagram
If seeing the lions, tigers, and bears isn't quite your thing, you can easily fill your time in Fremont shopping. There's an eclectic variety of shops here, whether you're on the hunt for vintage or thrifted treasures, or you're searching for a one-of-a-kind gift for a special someone. Fremont Vintage Mall is a fun spot whether or not you plan to buy anything at all—there's all kinds of funky finds here to check out, from furniture and clothing to memorabilia and art. Sginfiday, Portage Bay Goods, Peace Love and Happiness Club (a plant shop) are fun shops to check out as well and especially great if you need to find a locally made gift for someone. There are also several clothing/accessory shops in the area, including Les Amis, Burnt Sugar, Bellefleur Lingerie Boutique, Show Pony, etc. 
View this post on Instagram
---
What's For Lunch? Dumplings, Ramen, & Tacos! 
View this post on Instagram
If you've never had dumplings before, go to Pel Meni Dumpling Tzar. Just do it! There are many different types of hearty dumpling specials to choose from, and these are inspired by the Russian-Siberian tradition. 
View this post on Instagram
Nuna Ramen is ready to make your belly happy, especially if it's a chilly or drizzly day and you need to warm up. This highly rated ramen shop also serves up vermicelli dishesi, poke bowls, rice dishes, gyoza, bao, etc. in case not everyone in your group is vibing with ramen. 
View this post on Instagram
Red Star Taco Bar will make everyone in your group happy. You can get catfish tacos, baja fish tacos, pork tacos, sriracha honey tofu tacos, Korean short rib tacos, deluxe bacon cheeseburger tacos… yeah, you get the idea! Red Star has taken tacos to a whole new level. 
---
Chocolate & Canal Park: A Dreamy Afternoon Awaits 
View this post on Instagram
If you're totally spent after a day filled with eating and shopping, you might need some chill time. If that's the case, head to Fremont Canal Park! You can stroll along the Lake Washington Ship Canal to admire the view, and kick back and relax on one of the benches. 
View this post on Instagram
Theo Chocolate is just about a block away from Fremont Canal Park, and this well-known local chocolatier gives tours of their chocolate factory! The "Factory Experience" is an hour-long interactive experience where you can see exactly how Theo chocolate is made. And of course, it includes lots and lots of samples. 
---
Where to Get Dinner in Fremont: A Few of Our Faves 
Like we've already mentioned, you'll have no problem finding delicious food in Fremont. It's really a foodie's dream neighborhood. That being said, it's really, really hard to recommend only a few restaurants here for dinner, but we're gonna try! 
View this post on Instagram
Kin Len Thai Night Bites is a whole experience. Food + drinks + ambiance = 10/10. You'll find tantalizing Thai food here but not the typical Americanized cuisine you might find elsewhere. Get ready for BIG flavors and a LOT of spice! 
View this post on Instagram
SWeL describes their dinner menu as "Understandable foods for the overwhelmed mind in an ununderstandable world" (lol). Delectable menu items include dishes like Oven Fired Bay Scallops; Linguini, Tiger Prawns, Manila Clams, Penn Cove Mussels; Fresh Tagliatelle with Shiitake, Oysters, & Crimini Mushrooms; D'anjou Pear Bread Pudding, pizzas, salads, and much much more! 
View this post on Instagram
Rasai Indian Restaurant is a modern take on classic Indian cuisine. If you like Indian food, make a point to go to Fremont to check out this restaurant at the very least. Check out Rasai's menu, but more importantly take a look at Rasai's food on Instagram! 
View this post on Instagram
Manolin has a small-ish menu, but that's only because everything they do is absolute perfection. Right now they're doing a "Beach Party" theme for outdoor dining in the covered courtyard, but don't let laid-back fool you—their eats are first class. Manolin is also home to Old Salt during the day, which is a smoked fish and bagel shop. Yum! 
---
Cheers to Fremont! A Few of the Best Bars in Town 
Again, there are too many bars, pubs, taverns, etc. to name in Fremont; you can keep going out at night here without getting bored. Cocktails, cider bars, breweries, etc., you'll find it all. Here are a few of our favorite bars: 
View this post on Instagram
Woodsky's is a quirky, ski-lodge themed bar with ski-themed cocktails, and they're dog-friendly! And yes, perhaps this goes without saying, but they do have shotskis. 😉 
View this post on Instagram
The BackDoor is a speakeasy-style bar that's tucked away behind Roxys. When you find this spot, its eclectic ambiance transports visitors to another world, and in addition to an extensive selection of cocktails they also have a food menu too. 
View this post on Instagram
Add-A-Ball Arcade & Bar is a truly unique Seattle experience! Grab a drink, and then play games on their vintage coin-operated arcade machines (its the largest collection in the city) or on the line up of pinball machines. 
View this post on Instagram
The Barrel Thief is a wine and whiskey bar, but they also have plenty of beers, ciders, and cocktails to enjoy as well. Oh, and there's a full food menu as well, with dishes like Bolognese, Duck Leg Confit, Gnocchi, Lamb Sliders, Santorini Crab Fritters, etc. 
---
What's For Dessert? 
View this post on Instagram
Fainting Goat Gelato is for dessert! All of their gelato is handcrafted daily right in their shop, and they use locally sourced ingredients including organic milk from Smith Brothers Farms. You can enjoy dozens of flavors including green tea, pink guava, earl grey, Ferrero rocher, sour cherry swirl, tiramisu, etc. They also serve milkshakes and molten lava cakes!
---
Our latest Happy Home listing is a 4-bedroom, 2-bath single-family home in the heart of Seattle's Fremont neighborhood! Click here for all photos + info. 
CHAT WITH US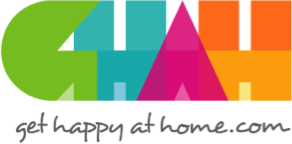 In everything that I do as your REALTOR®, I have one guiding principle in mind: To make certain that your home-buying or selling experience is a happy, successful, wonderful life experience! We build trust and security with our clients using knowledge and transparency.