West Seattle
How to Spend a Day in West Seattle's Alaska Junction
Matt Miner,
July 24, 2022
The Alaska Junction—also simply known as "The Junction"—is in the very heart of West Seattle, and this historic hub of activity is a destination for Seattleites all over the city! At the center of the Alaska Junction you'll find SW Alaska St and California Ave SW, and from here, The Junction extends from SW Andover Street to SW Dawson Street, and includes the blocks surrounding California Ave SW. (But, as usually with this type of thing, it depends who you ask!)
In this blog post, we are sharing how to spend a day in West Seattle's Alaska Junction, from breakfast to lunch, to dinner, drinks, and dessert!
Good Morning, It's Time for Breakfast!
View this post on Instagram
Wakey wakey! First you've gotta get your morning cup of coffee, so head to Uptown Espresso, "Home of the velvet foam"! Yes, they are known for their delicious foam atop their handcrafted and people literally rave about this and they really take their coffee seriously here. If you want a more "on the go" breakfast option, Bakery Nouveau is maybeeee the best bakery in all of Seattle. This is their original location, and they have a HUGE selection of offerings, AND they do everything well. You can't go wrong with a classic croissant here, and if you've got a sweet tooth, try the twice-baked almond croissant. *CHEF'S KISS* And finally, if a big sit-down breakfast is in order, you gotta go to Easy Street Records. Yes, you can of course find a huge selection of records AND a classic American breakfast here at their cafe.
View this post on Instagram
Farmers Market Fun & Festivity
View this post on Instagram
If you're here on a Sunday, well it is your lucky day! The West Seattle Farmers Market is right in The Junction and they close down the street to cars. This market happens every single Sunday throughout the year from 10am – 2pm, and there are up to 70 vendors during the peak season. Do your grocery shopping for the week, enjoy some food right there, and do any birthday or holiday shopping here.
Let's Do Lunch!
At The Junction, there is not a shortage of dining options. Bang Bar Thai Restaurant & Lounge, Talerico's West Seattle Pizza (they're not open at lunch time every single day so just check the hours!), Elliott Bay Brewery & Pub, JaK's Grill, and Great American Diner & Bar are just *a few* of your lunch options. Seriously, you can go back to The Junction again and again and again and always try something new.
Afternoon Shop Sesh
View this post on Instagram
One of the best shops at Alaska Junction is Northwest Art & Frame. This store's name is a little misleading, because to us it kinda sounds like it's going to be a boring store that only frames and sells art. But this shop is packed with goodies! There are a ton of art supplies and crafts, and gifts and cards (plus frames + framing services, of course). Their gift section features an eclectic variety of books, decor, candles, notebooks, mugs, and much much much more. And if you need a card, they have an extensive selection of all types of cards.
We already mentioned Easy Street Records (go there!). Another place to check out is The Beer Junction, which has 35+ rotating drafts and a very impressive selection with 1,300 labels.
Dinner & Drinks & Dessert.
Same with lunch, you can go back to The Junction many, many times and still try something new. Dumplings of Fury, Lady Jaye, Haymaker, and Mashiko are all highly rated, great choices.
The Junction does not skimp on dessert. Cupcake Royale (you gotta get there before 7pm) and A La Mode Pies (they're open until 10pm some nights!) are ready to satisfy your sweet tooth. But if you've never been to Husky Deli & Catering & Ice Cream, make this your priority. It's a mainstay where you can choose from 40+ housemade ice cream flavors. And while you're there, browse their fun grocery section that's filled with fun international treats.
View this post on Instagram
Let's Make an Evening of It
Arts West is a hub of arts and culture where you can enjoy world-class theater productions. Plays, musicals, and all find their home here. The Junction also has its own Escape Room with 4 different immersive escape rooms. Check out their themed rooms here!
***
Well, there you have it. We did not even cover half of what there is to do an see at The Junction, but this gives you an idea of how much is happening in this little p0cket of West Seattle!
---
Our latest Happy Home listing in West Seattle is less than 1 mile to The Junction! Click here for ALL of the details.
CHAT WITH US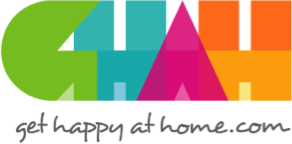 In everything that I do as your REALTOR®, I have one guiding principle in mind: To make certain that your home-buying or selling experience is a happy, successful, wonderful life experience! We build trust and security with our clients using knowledge and transparency.