No matter where you live in Seattle, you're probably not more than ~10 minutes to a scenic beach. And for Seattleites, the beach could be on the Puget Sound, or it could be on Lake Washington. Both bodies of water show off spectacular views and opportunities for swimming, water sports, shore exploration, and more. Don't let summer pass you by without spending a sunny afternoon at the beach! If you need some inspiration, here are our 5 favorite beaches in Seattle:
View this post on Instagram
5. Madison Park
On a sunny day, Capitol Hill and the surrounding residents head to Madison Park to sunbathe on the grassy slope. Swimming in Lake Washington is easy and the beach is patrolled by lifeguards in the summer. Madison Park residents work hard to make their neighborhood quiet, friendly, and relaxed, but they sure know how to have a good time on the beach. This is a prime meet up spot for friends, and there's fantastic dining options nearby when you start to feel low on energy or need a break from the sun. 
4. Magnuson Park
At Magnuson Park you'll find more than 4 miles of walking trails along the shores of Lake Washington. In addition to grassy waterfront access, Magnuson is home to a whole variety of amenities. There are sports fields and teams the public can easily join. Magnuson is truly an urban beach and acts most like a community center all year-round. Enjoy the community garden, boat launch, wetland habitat, public art installations, and more. In the summer, they even bring in food trucks and host movie nights in the park. There is also an off-leash dog park for your pups to frolic in and find new best friends at. Magnuson has something for everyone and plenty of space to go around!
View this post on Instagram
3. Discovery Park 
Discovery Park is Seattle's largest park and you can truly get lost in its beauty and expansive grounds. The reason this isn't higher up on our list is because it is somewhat difficult to get to, especially on the weekends. The parking is up above the beach and after searching for a parking spot, you still have to hike down, so it isn't easy to pack food or drinks. It is, however, one of the most photographic places in Seattle in my opinion. The water is beautiful and there is a gorgeous lighthouse on the point. There are views up on the tops of the cliffs that are absolutely stunning and don't even get me started on the sunsets… just WOW. 
2. Alki Beach Park
Alki is probably one of the more touristy beaches in Seattle. It is a bit of a commitment to get to from Downtown Seattle, but it also has the largest differences from a typical Seattle area beach than any others on this list. Washington beaches tend to be rockier and usually have large cliffs nearby. Alki, however, has the white sandy beach and beach town community that is more reminiscent of a Southern California beach town. It is perfect for playing beach volleyball and there are even public courts. Just bring your own net, ball, a few friends, and you're all set. Alki also has STUNNING views of Seattle's skyline. The only other place that may compete with Alki's Seattle view is on the ferry to and from Bainbridge. 
1. Golden Gardens
Golden Gardens has competitors, but as the sun starts to set, it really is the best beach around. Located on the sound and facing west, the summer sunsets are unbeatable. The crowds at the beach tell you that it is a local favorite. If you want a good spot, you'll have to get there early in the day. But, a full day at Golden Gardens will flash by with so much fun. You can rent kayaks and stand up paddle boards from Ballard Kayak and launch from Golden Gardens. Watch the sailboats drift in and out of Shilshole Bay and grab a bite to eat at the Bathhouse or pop on over to Ray's Boathouse for a delicious meal. You can also claim a fire pit to stay warm by once the sun begins its descent. One of my favorite dates in Seattle is to grab a pint of ice cream, a beverage, and head to Golden Gardens just before sunset and enjoy the view. 
---
Our latest Happy Home listing in Seattle's North Beach neighborhood is only about 5 minutes to Golden Gardens! And, as you can guess by this community's name, North Beach has its very own private beach and its only accessible by members.
CHAT WITH US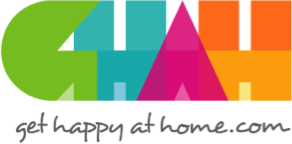 In everything that I do as your REALTOR®, I have one guiding principle in mind: To make certain that your home-buying or selling experience is a happy, successful, wonderful life experience! We build trust and security with our clients using knowledge and transparency.