"Attitude is the difference between adventure and ordeal."
Ian loves this saying, and this perfectly encapsulates what's happening in Seattle's real estate market right now.
We can't even count how many times we've heard people say they can't buy a home in this market because they're going to get beat up by cash offers. (In fact, real estate startups are even trying to capitalize on this fear.) In 2018, under 10% of sold homes have been for cash in Seattle.
Yes, Seattle's real estate market is still hot, but if you talk to a good real estate agent, they will have a strategy that's right for you. Tell them what your situation is—how much you have saved, what areas you're looking at, and how much of a monthly payment you want.
A Real Life Example
Recently, we had a client who was referred to us, and she was in the middle of a medical internship. Everyone knows that at this point, you won't be making much money, but she had the idea that it would be ultimately be cheaper for her to own a home and live with a roommate. She was approved up to $390,000 and needed a 2-bedroom place (with ideally 2 baths).
We set her up with our preferred lender Connie Lindsay, and together we ran several scenarios to try and narrow down what we should search for. Here's what our criteria ended up being:
We knew we wanted to try and find something that was built at least in the 1980s or newer (we wanted to make sure the plumbing, roof, etc. were solid so we didn't risk her needing to front money for a potential assessment).
It also needed to be in a good location with easy access to mass transit (our client didn't want to have the expense of a car).
It needed to be a "stepping stone" home, and therefore, an area that would appreciate well was an important consideration.
We were able to find her a condo for $390,000 in North Beacon Hill in an amazing location! A big reason why we were able to snag this deal is that the seller's agent listed the condo on Mother's Day. It was also a bit outdated, but it worked! Now our client can take the light rail to work, and she has a roommate to help cover expenses.
When you're searching for a home, it really doesn't matter what your problem is. We can find something that can work for your unique situation! If you WANT a house, there's a WAY! 🙂  You just need to be open, honest about your situation, and trust the agent you're working with!
---
Have a question about buying a home in Seattle? We can help you figure it all out!
CHAT WITH US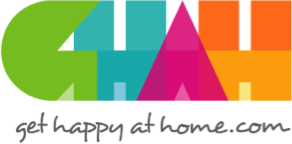 In everything that I do as your REALTOR®, I have one guiding principle in mind: To make certain that your home-buying or selling experience is a happy, successful, wonderful life experience! We build trust and security with our clients using knowledge and transparency.