Seattle is a city of natural beauty, amazing food, and big adventure.
Similar to many of my fellow Seattleites, I love Seattle in part for its nature-packed, Puget Sound location. Majestic mountains rest in the background, and stunning old-growth forests, beautiful lakes and more are just a quick 30-minute drive away. And of course, I love the adventure-laden city itself!
Below, I share a few of my favorite locations for dining out, enjoying nightlife, and more!
Thai Tom's in University District: This is literally the BEST Thai food in Seattle. Plus, their kitchens are open and you can watch them cook!
Magnuson Park in Sand Point: I take my dog Leo here—he loves it because he can go in the water.
Linda's Tavern in Capitol Hill: On sunny days, I love hanging out on the back patio of Linda's Tavern. I love the roller derby girls who seem to work there… and Linda's weekend brunch is hard to beat. I highly recommend their Bloody Marys!
Madison Pub in Capitol Hill: This chill bar is a great place to hang out with friends at and grab a beer.
Stone Burner in Ballard: Food is great, atmosphere is lively and there are always a few good pubs in Ballard to visit after dinner.
Bar Del Corso in North Beacon Hill: LOVE THIS PLACE. Really a unique place to grab traditional italian pizza. The owner also lives in North Beacon and opened this hot spot right near his home. This restaurant was rated Seattle's best new restaurant a couple of years ago and is packed nearly every day. Watch out, it's closed on Sunday…
Columbia City Ale House: Got to have the Ruben! They make it so perfectly. The best thing to do is grab a Manny's, a Ruben sandwich, and watch a Sounders game. That is why you go to the Columbia City Ale House.
Pike Place Market in Downtown: While Pike Place is a bit touristy and cliché, I do love their meat and produce options. It's fun to head down there when I need to grocery shop for a dinner party—it's hard to beat their selection of locally grown, fresh produce.
Big Time Brewery in University District: They have great beer. I love a place with simple, good beer!
Vivace Cafe in Capitol Hill: I really enjoy places where you can sit outside, and Vivace on Broadway in Capitol Hill has outdoor seating, but they also open their huge windows on hot days. It's fun to sit at the window, enjoy Vivace's amazing espresso, and feel the breeze on your face.
Melrose Market in Capitol Hill: This special spot is for when going to Pike Place Market sounds like the most annoying place on earth to be. I love Rain Shadow Meats, Calf & Kid for FANTASTIC cheese, and of course Sitka & Spruce is delicious. If you're having a dinner party, this should be your go-to for food.
Altura in Capitol Hill: Got a special occasion? Need to impress. This is the place to go. Food is out of this world. My preference is to select the nine course and let the chef pick what he serves. You won't be disappointed… well until you get the bill. Don't be too surprised if you drop $700+ for a group of four.
Marination Station in Capitol Hill: Their spam slider is SO good… and they're cheap!
University of Washington in University District: This campus isn't just for students—it's open to the public, and the campus is absolutely stunning. I love taking my laptop and finding a warm spot on the lawn with a view of Mt. Rainier, and working the day away.
Want to chat? Contact Matt here! 
CHAT WITH US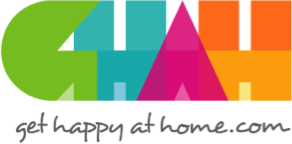 In everything that I do as your REALTOR®, I have one guiding principle in mind: To make certain that your home-buying or selling experience is a happy, successful, wonderful life experience! We build trust and security with our clients using knowledge and transparency.