Seattle Real Estate News
Modern Day Redlining & How to Be Anti-Racist When Choosing a School in Seattle 
Matt Miner,
July 27, 2020
When we're helping our clients search for a home, there are a few major considerations that are on most people's minds. For those with kids (or those who plan to have kids in the near future), schools are almost always a top priority. People want to know where the "good" schools are, and the truth is that answering this question is complicated. 
When people begin to research schools, most people inevitably end up on a website like GreatSchools.org. GreatSchools rates schools across the country using a 1-10 rating system (10 is the highest, 1 is the lowest). "Ratings at the lower end of the scale (1-4) signal that the school is "below average," 5-6 indicate "average," and 7-10 are "above average." Each rating has its own color corresponding to this scale, ranging from green (10) to yellow to orange (1) to help you see the distinctions." 
Beyond this, GreatSchools uses test scores, student progress, academic progress, college readiness, equity, low-income rates, discipline, and attendance to determine a school's score. (You can read more in-depth info on each of these metrics here.) 
According to "The Problem with 'Great Schools'" published on Medium by Ali McKay (a member of the Parent Advisory Board on IntegratedSchools.org), the ratings that GreatSchools uses are very problematic. McKay points out that much of what GreatSchools measures boils down to test scores, which are deeply tied to socioeconomic status. "These ratings don't just oversimplify the relative quality of schools: there is evidence that they perpetuate segregation," says McKay. "The increasing income segregation our cities are experiencing is exacerbated by families with high incomes seeking good schools." 
McKay points to this 2018 study that reveals how GreatSchools ratings have actually contributed to there being even less equity in education. Ratings contribute to people only wanting homes in certain neighborhoods, and most often, these neighborhoods come with a hefty price tag. 
This matters because the price of homes in certain neighborhoods even today can be traced back to redlining—yes, even here in Seattle. 
According to this article on Curbed, "Redlining refers to literal boundaries drawn to keep people of color out of neighborhoods, areas, even entire cities. This takes a lot of forms, though: discriminatory mortgage lending, racially restrictive neighborhood covenants, and even entire city laws, like one that banned Native Americans from entering Seattle entirely."
That's right: There were certain neighborhoods in Seattle (and in cities across the U.S.) that were deemed as "definitely declining" and "hazardous." There were also certain neighborhoods where people of color simply could not buy a home because they couldn't get a loan for homes in that neighborhood, or there were actual rules that precluded them from living in certain neighborhoods. 
Redlining was legal until the Fair Housing Act was passed in 1968, but the effects of redlining are still felt today. 
Nathan Bowling (Washington State's 2016 Teacher of the Year) breaks it all down in this talk titled "Intersecting Paths: The Tangled Knot of Race, Class, Education and Real Estate" that he gave at Genuine Hustle (a real estate conference for community-minded agents) in 2016 in Tacoma. If you want to understand how redlining STILL has a huge impact on people *today* (yes, in 2020), this is a must-watch presentation: 
As home values in "desired" (aka white) neighborhoods rose, so did the perceived quality of their schools. Schools are in part funded by property taxes, which means that the more expensive a neighborhood is, the more money the schools will receive. More money frequently means "better" schools, which means that people will continue to want to live in these neighborhoods AND they're willing to pay top dollar to live in these neighborhoods. 
When you first start to research a city with GreatSchools, the schools with the highest scores will show up first. In Seattle, this immediately pushes people toward neighborhoods primarily in North Seattle. As real estate agents, we are not allowed to "steer" people to certain neighborhoods, and yet services like Redfin embed GreatSchools information right into home listings, inevitably steering people into certain neighborhoods based on school ratings. (Hence, why schools serve as modern day redlining.) 
So, how can you choose a school in an anti-racist way while still making sure that you find the best school for your family? 
1. Visit schools in person. 
We've been recommending this for years now, and it's not something that many people think of doing. McKay also recommends doing this, and she challenges people to take the "Two Tour Pledge" which basically asks people to set foot in at least 2 different schools. Attend an open house and a PTA meeting, talk with parents and teachers, and see what the school is actually like in person. 
2. Visit a school's website. 
Especially here in Seattle where homes frequently sell very quickly with multiple offers, we know you might not have time to tour a school in person. Visiting a school's website can provide you with more information about a school, such as the programs available and more information on curriculum.
Another example is whether or not a school has a PTA. Some families specifically want a school without a PTA because of negative experiences in the past. At the same time, some people may want to get involved in a PTA and this will be an important thing to them. 
3. Consider your child's unique needs. 
The school with the best test scores might not be the best fit for your unique child and your family. What does your family value? What would you consider a well-rounded education to include? Is your child especially interested in the arts or science? 
Different schools offer different programs and extracurriculars, for example, and McKay does an excellent job of pointing out what made a school a good, healthy fit for her son and her family. Everyone needs to figure out what it means to thrive and be successful on their own terms, and what type of school will best support that. This is an extremely personal decision for everyone! 
4. What does success look like for your child and your family? 
Is having high test scores the most important aspect of your child's education? Or are you more interested in attending a school with diverse arts offerings, for example? Is it important to you that your child meets many different types of people? For many people, success will look different, and a highly rated school according to GreatSchools may not help your child achieve your idea of success. 
5. Read the reviews on GreatSchools.org. 
Sometimes, schools that are rated very low on GreatSchools.org actually have *glowing* reviews from parents. Read what people are actually saying about a given school before making a snap judgment based on the overall rating. You really might be missing out on a fantastic school and valuable experience for your child and your family if you don't take a few minutes to dig a bit deeper! 
6. Don't always believe the rumors. 
Sometimes people will keep hearing that a certain school is amazing and has a great reputation, and that sentiment is repeated over and over when really it might not be better than the school next door. While talking to people who have firsthand experience with a school can definitely be useful, be wary of both good and bad rumors about a school. (And really, the same goes for neighborhoods.) 
*** 
In our experience, so many people are surprised to learn not only about our country's history of redlining, but also about how schools play into this today. We hope that this information will help you make the best decisions for you and your family, and also help our city build more equitable communities that uplift everyone. And just like everyone else, we're still learning too!
CHAT WITH US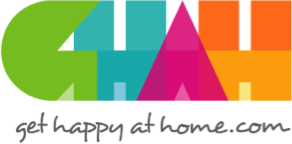 In everything that I do as your REALTOR®, I have one guiding principle in mind: To make certain that your home-buying or selling experience is a happy, successful, wonderful life experience! We build trust and security with our clients using knowledge and transparency.