White Center
Scooters, Perfect for Last Mile Transportation!
Matt Miner,
March 14, 2019
Recently Matt and Ian each bought an electric kick scooter to keep in their cars. Scooters are *perfect* for that "last mile" transit option when you're so close to something that you don't want to drive (especially if parking is going to be an issue), but you don't necessarily feel like walking either.
Matt and Ian each bought the Ninebot KickScooter ES4 by Segway, which can do up to ~19 mph with a range of up to 28 miles. That might be a little fast for some, but it's fun to know you can do it. When you arrive at your destination, the scooter folds up, easy-peasy. It weighs 30.9 lbs., and its slim profile means you can stick in the trunk of your car or slide under your desk at work.
With our latest listing in White Center, getting a scooter and using it as a legit mode of transportation really increases your mobility in the area. Our listing is conveniently right across from Westwood Village, but it's a little further to get to nearby parks or head into the heart of West Seattle.
Let's say you're heading to West Seattle Junction, but you don't feel like driving. You could take the bus (which is 17 minutes from Westwood Village), or you could hop on the Ninebot KickScooter and traverse the 3.6 miles at 15 mph in just 14 minutes. Pretty cool!
Matt and Ian did some exploring of White Center on scooter too, and zipped over to Beer Star. From our latest listing at 9028 25th Ave SW #202H, Seattle WA 98106 to Beer Star it's just 0.8 miles, which they were able to do in ~3 minutes on their electric scooters.
Located along the hoppin' 16th Ave SW in the heart of White Center, Beer Star is just steps away from (or a quick scoot away from…!) places like Bok A Bok Fried Chicken, Crawfish House, Southgate Roller Rink, Full Tilt Ice Cream, Proletariat Pizza and much, much more! (Click here to check out our White Center Neighborhood Spotlight page.)
Curious to see what White Center has to offer? Take a look at our White Center Neighborhood Spotlight, and CLICK HERE to check out our 2-bedroom, 2-bath listing in the neighborhood.
CHAT WITH US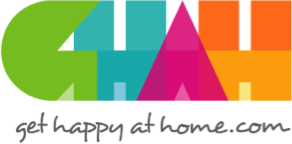 In everything that I do as your REALTOR®, I have one guiding principle in mind: To make certain that your home-buying or selling experience is a happy, successful, wonderful life experience! We build trust and security with our clients using knowledge and transparency.