First, thank you to Gina Siclari, Strategic Growth Partner at Compass Real Estate, for summarizing this data and explaining how the different indicators play into future market predictions. I've written many market updates in the past, but have never explained the mechanics as concisely and easily as Gina does here. Without further adieu, I present Gina Siclari's analysis of the Seattle housing market for July 2023 (with light edits and additions by me).
Seattle Housing Market July 2023: The financial markets are communicating a near definitive message: that there is a 95% likelihood of a 25 basis point hike by the Federal Reserve. This hike will push rates to between 5.25% and 5.50%. Predictably, this has caused a ripple effect, and we're already seeing the impact on the 30-year fixed mortgage interest rates, which are now exceeding the 7.00% mark. This is far from the ideal scenario for the housing sector. It also raises questions about the effectiveness of such a policy. The Fed is taking cues from historical data, possibly exacerbating the housing affordability crisis.
That being said, it's not all gloom and doom. There are encouraging signs that the Fed could soon hit the brakes, halt the rate hikes, and potentially even resort to rate cuts. We may be approaching the "soft landing" we've all eagerly awaited. 
(see how our old Get Happy at Home market updates hold up now that we've lived it. CLICK HERE.)
The recently released payroll job report paints an optimistic picture. June saw the addition of 209K jobs, marking the first deviation from expectations in over a year. Moreover, the April and May data revisions conveniently subtracted 110,000 jobs. While the figure of 200K jobs might be more than what the Fed would prefer, the gradual downward trend indicates a perfectly balanced economy.
Labor Force Participation: CLICK HERE
Furthermore, the labor force participation rate for individuals in their prime working years (25-54 years) has risen, reaching 83.5% – a high we last saw in May 2002.
Purchase Manager Index; CLICK HERE
Shifting our focus to inflation, the data provide some reassurance. The ISM manufacturing index, or the purchasing managers' index (PMI), a key indicator of U.S. economic activity, gives us a glimpse into the future. PMI derives from a survey of purchasing managers at over 300 manufacturing firms. This forward-looking indicator hinges on the premise that buying decisions for future manufacturing needs are planned well in advance. The latest ISM report released on July 3rd slipped from 44.2 to 41.8, which historically aligns with near-zero #CPI inflation. Given that services inflation closely mirrors the ISM, we can expect services inflation to continue downward.
Consumer Price Index: CLICK HERE
The upcoming CPI report scheduled for next week could trigger intense debates within the Fed regarding the projected rate hike. With the Cleveland Fed's inflation forecasting a CPI of 3.22, the wage-price spiral that the Fed has yet to be wary of isn't on the horizon.
Here's hoping the CPI report comes in at or below the predicted value for the sake of the Seattle housing market in July and beyond. Even if we cannot avert the next rate hike, a lower-than-expected inflation figure could substantiate the argument that rate hikes have served their purpose and may no longer be necessary. Such a scenario could be a significant game-changer, driving positive momentum in the real estate market. 
Have a question? We're ready to help! Get in touch with us here. 
CHAT WITH US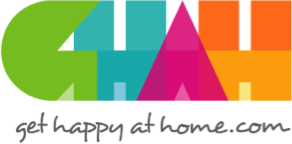 In everything that I do as your REALTOR®, I have one guiding principle in mind: To make certain that your home-buying or selling experience is a happy, successful, wonderful life experience! We build trust and security with our clients using knowledge and transparency.