Get Educated
Seattle is getting hot, hot, hotter… Literally! Need some A/C? 
Matt Miner,
July 11, 2018
Okay—a little tongue and cheek there.
Truth is, it scares the you-know-what out of me how quickly Washington's weather has changed. When I was a little kid, I remember a lot more snow and much milder summers.
One change (of many) that I've noted in my real estate career is the rise of how important A/C has become to today's buyers. There are probably a lot of reasons for that, but let's face it—Seattle is getting HOTTER and there's no denying it. 
10 years ago, I would have said A/C only adds $3,000 of value to a home. Cold air was not on many buyers agenda at that time. Today, that is not the case, and I get asked for it as a priority item by at least 50% of our buyers. So I thought I'd describe the best way to add A/C to your home…
Sample 1: Single family house with forced air heat.
EASY… All you got to do is buy a heat pump and wire the pump to your existing forced air furnace. This will cost you about $7,000. Of course, cost really depends on your specific situation, and you should keep that in mind as I give you "ideas" of cost. Some new construction will add a prewire to the house for the heat pump, which would bring your costs down to around $5K. 
---
Sample 2: Single-family house with radiant or electric cadet.
You'll hear this a few times in this blog. If you do not have a central furnace that blows air, you will want to add a mini-split system to your home. Mini-splits have many advantages and one or two disadvantages. Primary advantage has to do with efficiency. Mini-split heat pumps are 10 times more efficient then your standard gas furnace, they heat and cool, and they can be added to a home without central heating.
Disadvantages include the look of the mini-split on your walls. I don't mind them, but I've had a few clients that seem to absolutely hate them. Also, if you are running three head units on one heat pump, you can't run A/C in one location while running heat in another. All head units must be on the same settings to operate. That can be annoying.
The cost of mini-splits is also a little annoying but not bad… For a single head unit, you might pay only $6,500. A double head unit will run you around $9,500. Three heads is about $11,500 -$12,000.
---
Sample 3: Condo with any type of heat.
Okay, so this one would also be a mini-split situation with an added complication of figuring out if your building will allow you to add a mini-split. It also depends on whether or not you have a place to put the heat pump.
First, you will need a deck or balcony with sufficient space for the heat pump. Luckily, they're small. I'd recommend contacting a mini-split installer like Greenwood Heating (who I use) to figure out a solid plan before speaking to your association. This will help you argue your case as the association will be worried about damage to the building. Use what your contractor tells you as ammunition. Some buildings have policies regarding the install of mini-splits, but many don't. So, you might have to convince a reluctant board on how AWESOME and simple to install these systems are… just go to the condo board with a well-thought-out plan if no policy exists. If you really want A/C make sure to buy a unit with a large enough deck to support a 12" by 3' square box that will sit outside your unit. (No Juliette balconies!)
If you're thinking about buying a unit, make sure that your agent checks with the association to make sure they'd consider such a device on the building prior to offering on the unit you like. 
---
So while Seattle slowly turns into the tropics, now you know how to add A/C to a home in Seattle that likely does not already have it. Hope this help!
CHAT WITH US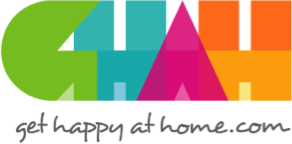 In everything that I do as your REALTOR®, I have one guiding principle in mind: To make certain that your home-buying or selling experience is a happy, successful, wonderful life experience! We build trust and security with our clients using knowledge and transparency.