Shoreline
Seattleites Are Moving to Shoreline For Their A+ Schools
Matt Miner,
July 10, 2019
When Seattleites are ready to leave city life, Shoreline is one of the most popular nearby cities that people move to. One big reason is the fantastic commute—located just north of Seattle, you can live in Shoreline and still have a very reasonable commute into Seattle. But another BIG reason is for Shoreline's fantastic school system, which locals rave about as being ridiculously good. 
Here's what a couple popular school rating systems have to say about the Shoreline School District: 
Shoreline's schools receive high, above average ratings across the board on GreatSchools.org. Click on the link to explore each school. 
According to Niche.com, the Shoreline School District is rated #9 in "Best School Districts in Washington," and receives an A- "Overall Niche Grade."  (You can see what the top 10 school districts are here.) 
If you're curious to learn more about Shoreline's excellent schools, here's a few more big takeaways: 
Shoreline cares about its kids: The local community is completely behind the schools and its students—since the Shoreline district was formed back in 1944, the school levies have passed all but one time. And, according to ShorelineSchools.org, "The district also has one of the most active PTAs in the state, and high parent and community involvement at all levels." 
A quick look at the stats: The school district is made up of 10 elementary schools, one K-8 school, two middle schools, two high schools, and one early learning & extended care school. According to Niche.com, the district has a total of 9,659 students with a student-teacher ratio of 21 to 1. 
There are a wide range of athletic opportunities for students. High school students can choose from football, tennis, cross country, basketball, swim & dive, wrestling, baseball, golf, soccer, track, volleyball, gymnastics, and fast-pitch softball. There are also several athletic summer camps that kids can participate in as well. 
Students can take part in a Dual Language Program. Briarcrest Elementary School serves native speakers of either Spanish and/or English, and the goal is that all students will finish the program fluent (reading, writing, and speaking) in both Spanish and English. 
You'll find several Special Education Services available. This includes services like speech therapy, occupational and/or physical therapy, special education support teachers, and vision, audiology, and mobility services. 
Students can take part in summer school & camp opportunities. Students have the option to attend STEM Camps, and receive supplemental help in a variety of subjects over summer break. 
---
You don't have to lift a finger with this move-in ready gem! Everything's been taken care of, and new owners get to enjoy having a fully remodeled kitchen and bath, a new roof, new windows, new exterior paint, and fresh landscaping. Click here to see all photos + info. 
CHAT WITH US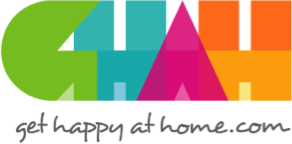 In everything that I do as your REALTOR®, I have one guiding principle in mind: To make certain that your home-buying or selling experience is a happy, successful, wonderful life experience! We build trust and security with our clients using knowledge and transparency.