Get Educated
Mortgage Interest Rates, the Fed and job market woes
Matt Miner,
November 4, 2023
Up is down, down is up, good is bad and bad is good.
Unraveling the Recent Fed Decision and Mortgage Interest Rates
In today's ever-changing economic landscape, recent events have left many of us scratching our heads. With job growth surpassing expectations by a whopping 297,000 last month, one might expect celebrations all around. However, this isn't the case because the Federal Reserve keeps hiking mortgage interest rates amidst such "good news," somewhat dimming the enthusiasm.
Fed's About-Face: A Shift in Policy Amidst Uncertainty
Now, let's fast forward to this month. Job numbers fell short by 20,000 of expectations, nearly half of last month's stellar performance. Suddenly, the Fed reverses course, announcing a halt to any further rate hikes. Essentially, they're saying goodbye to statistics and opting for a more hands-on approach to policymaking. It appears they've realized that numbers can lag behind reality by a few months, finally catching up to the present.
Market Turbulence: Mortgage Interest Rates Take a Nosedive
So, how does the market react to this abrupt change? Mortgage interest rates drop from a staggering 8.125% to 7.36% in less than a month. While it's still relatively high, it begs the question: Is this the first sign of an impending recession, which paradoxically might be "good news" in our current environment?
Deciphering the Job Market: More than Meets the Eye
While it may feel like we're heading into a recession on the ground, this jobs report might not be the most accurate representation. October witnessed an auto union strike, resulting in 35,000 fewer employed workers. Had it not been for this strike, the U.S. would have exceeded expectations by 15,000 individuals. Nevertheless, Kathy Bostjanic, chief investment officer for Independent Advisor Alliance, points out that even though October's numbers are artificially lower, there are clear signs of a significant hiring slowdown.
Seattle's Real Estate Market: Signs of a Slowdown
As a Realtor in the Seattle area, I've witnessed a dramatic slowdown in the housing market over the past year, especially in the previous month. Every day, the number of listings expiring or canceling is higher than I've seen since the last recession – not as severe, but still concerning. Price drops are becoming commonplace, although well-located homes in Seattle still sell within nine days at 100% of their asking prices. On the construction side of our business, we see growth as of writing this. So Seattle homeowners still have money to spend, but they are holding on to their houses tight, and why wouldn't they? 3% mortgage interest rates have never looked so good as they do now. Sales volume city-wide is down 32%.
Seattle's Housing Market Woes: A Closer Look
Across various neighborhoods, median home prices have fallen year-over-year. In zipcode 98112 (North and East Capitol Hill), prices have plummeted by 9.4% since September 2022. While Capitol Hill faces unique challenges contributing to this significant decrease, the city as a whole has seen a decline of -3.7% year-over-year, up from last month's -2.2%. 
Optimism Amidst Economic Turmoil
Yes, we appear to be heading into an economic slowdown, edging into correction territory. However, there's hope that this will be a milder downturn than the 2008 crisis, with potentially less damage to our financial well-being. Things just aren't the same as they were then—82% of homeowners have mortgages under 5%, with substantial equity, and predatory loans have been all but regulated out of existence. Despite the concerning price drops in Seattle, it's essential to remember that home prices soared by seven percent in 2022, largely driven by people rushing to buy before rates climbed too high. Now, we're in the correction phase, adjusting to new economic realities.
CHAT WITH US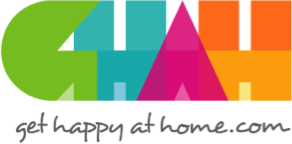 In everything that I do as your REALTOR®, I have one guiding principle in mind: To make certain that your home-buying or selling experience is a happy, successful, wonderful life experience! We build trust and security with our clients using knowledge and transparency.