Central District
23rd & Union in Seattle's Central District: A Tour of Our Favorite Spots
Matt Miner,
February 17, 2022
Seattle's Central District has seen a TON of change in recent years. The intersection of 23rd & Union and the immediate surrounding area is just one example of where you can see some major transformation happening. There's the new Midtown Square development, there's a ton of new restaurants, there's new shops to explore, and there are all kinds of new things happening in the community. We wanted to take a moment and shine the spotlight on a few of our favorite spots at 23rd & Union, and if you have a chance, go check it out yourself!
---
Midtown Square in the Central District at 23rd & Union
Ok, Midtown Square is BRAND NEW and shops haven't even moved into their retail locations here yet, but it is already one of our favorite spots. Seriously. We love how dynamic this new development is. Already, you can go check out all of the art that surrounds the space. The vibrant art here pays homage to the Central District's history and celebrates the community, and you can find the work of several local Seattle artists here now.
But more details on Midtown Square! Here you'll find 130 units dedicated to fixed Seattle MFTE rates, and incredible building amenities like a 24-hour fitness center, a theater/game room, a rooftop terrace, a lounge, and much more. At the center of the development, a 16,000-square-foot public square with outdoor seating is ready to become a hub of community. Several retail locations line the public square, and you can click here to learn more about the businesses that are slated to appear so far.
---
Our Favorites Places to Eat at 23rd & Union
23rd & Union in Seattle's Central District is a foodie's happy place. First up: Communion Restaurant & Bar. Communion serves what it describes as "Seattle soul" and not only was Communion named Seattle Met's Restaurant of the Year of 2021, but much more impressively Communion was named as one of the top 12 best new restaurants IN THE WORLD by Condé Nast Traveler in 2021. It's hard to get a seat, but you might have better luck with ordering takeout!
View this post on Instagram
Now, Communion is a VERY hard act to follow. Everyone else should probably just go home now. Just kidding. There are still many delicious eats to be had around 23rd & Union. For example, Tacos Chukis is a local staple. This popular taco joint started out as a "hole in the wall" eatery in Capitol Hill, and since its humble (and extremely popular) beginnings it has expanded to locations in South Lake Union, North Beacon Hill, and of course now the Central District.
Also! If you like Ethiopian food or if you haven't tried it yet, your time is here. Adey Abeba has been serving up *fantastic* Ethiopian cuisine since 2005, and there is a reason why they have stuck around for so long. You cannot go wrong with their combo meals (either bring a friend or get ready for leftovers); they are as delicious and filling as they are beautiful.
View this post on Instagram
Squirrel Chops is coffee house AND hair salon, and they make awesome sandwiches/toasts, too.
Have you been to Quinn's, Restaurant Zoe, or Uneeda Burger? Well, the same Scott Staples that brought us these also brings us Feed Co. Burger. Every neighborhood needs a solid burger joint and Feed Co. is that for 23rd & Union!
---
Our Favorite Sweet Treats at 23rd & Union
Have a sweet tooth? There's plenty of dessert options in the neighborhood, too. Get yourself a doughnut from Raised Doughnuts! But you probably need to get there early… they sell out pretty fast.
Lowrider Cookie Company started at farmers markets and now you can visit Lowrider at their locations in the Central District or in Georgetown. In addition to cookies, they have cookie cakes, which is a perfect birthday treat if you're looking for something a little more unique!
View this post on Instagram
Shikorina Pastries in the Central District is a really impressive business. Their sweet treat creations are absolutely beautiful, and they do their best to use fair trade ingredients from businesses that share their values whenever possible. They also offer sliding scale pricing to increase accessibility and affordability for all. Very cool!
View this post on Instagram
---
The Must-Visit Neighborhood Coffeeshop 
Every micro-neighborhood needs a coffeeshop, and so far, Union Coffee and Wine is that for 23rd & Union. You can count of Union Cafe for class pour overs, cold brews, and lattes, but you can also order more interesting creations like turmeric lattes, chaga cinnamon lattes, housemaid pastries and more. They also have a huge selection of wine so you can pick up something for later!
---
Shopping at 23rd & Union
PCC Community Markets is right on Union, which is super convenient for everyone in the neighborhood! There's underground parking for those who don't quite live close enough, too.
Also, there is not one but TWO pot shops here. Uncle Ike's and Ponder are both must visit weed shops if you like to check out the local selection.
If you're in search of a gift (or just something special for yourself!), The CURA Co. is a great boutique that specializes in ethical and sustainable fashion.
Grapheme Letterpress is another unique spot—it's a real letterpress with a very charming shop to peruse! Greeting cards, beautiful notebooks, stationary, pens, art supplies, desk supplies, and more all line the beautifully curated shelves. And their Instagram is gorgeous, too!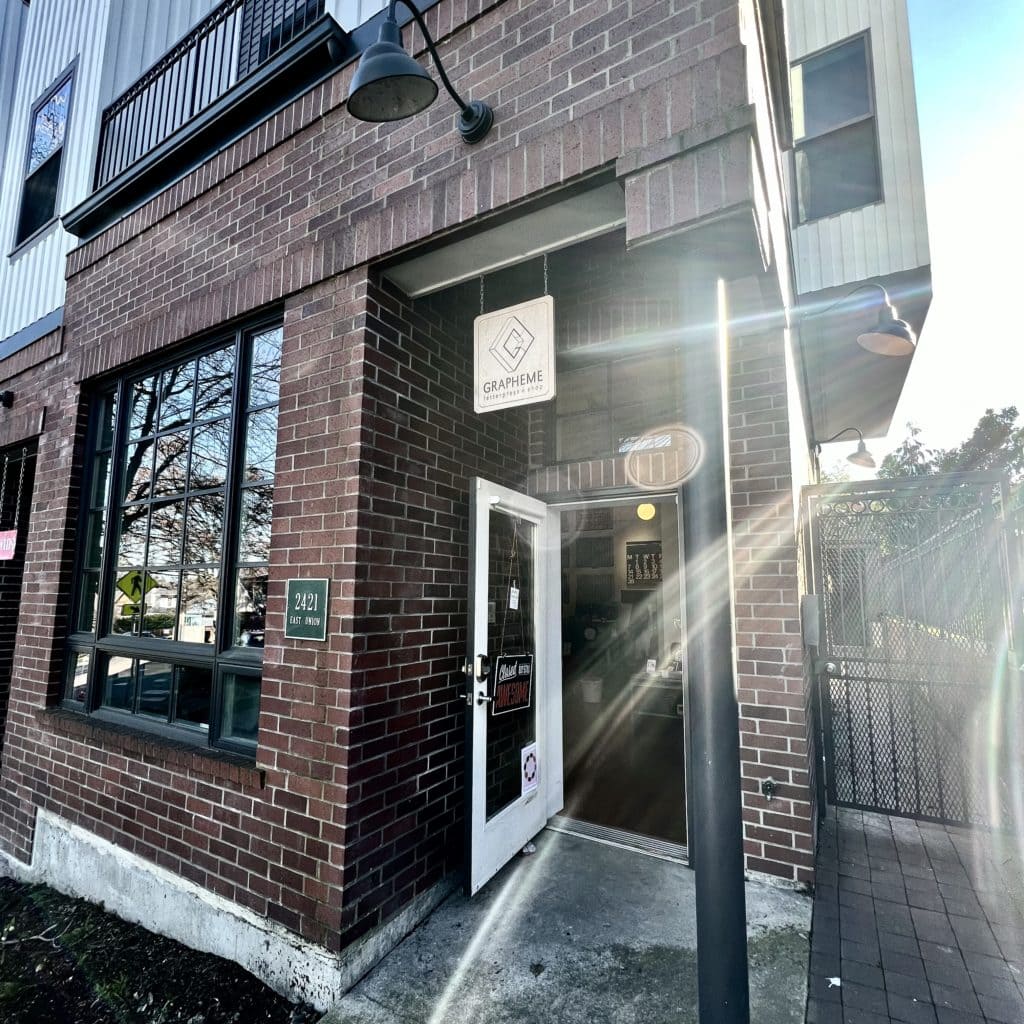 ---
Well, there you have it! We hope you enjoyed our tour of 23rd & Union in Seattle's Central District!
Our latest listing is a 3-bedroom, 2.5-bath townhouse that's only half a mile from 23rd & Union's hub of activity. Click here to learn more about our latest Happy Home listing! 
CHAT WITH US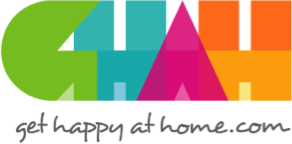 In everything that I do as your REALTOR®, I have one guiding principle in mind: To make certain that your home-buying or selling experience is a happy, successful, wonderful life experience! We build trust and security with our clients using knowledge and transparency.