Issaquah
3 Big Ways to Enjoy Little Issaquah's Charm 
Located just southeast of Bellevue and nestled in a haven of outdoor bliss, Issaquah is the perfect day trip! It's small town charm is a breath of fresh air from the hustle and bustle of city life, and here are 3 BIG reasons why we LOVE this little city and its old school character:
1. Spend the day browsing Gilman Village
This cute little shopping center is a destination in and of itself. Gilman Village started back in 1972 when Marvin and Ruth Mohl started to save old buildings from around town (a town that was built around farming and mining, back in the day). The Mohls brought all of these buildings together (yes, they physically moved the buildings!), and created a picturesque atmosphere with the goal of becoming a home for indie shops and restaurants. Today, you'll find 40+ establishments to shop and dine at, and there's even a preschool in the mix.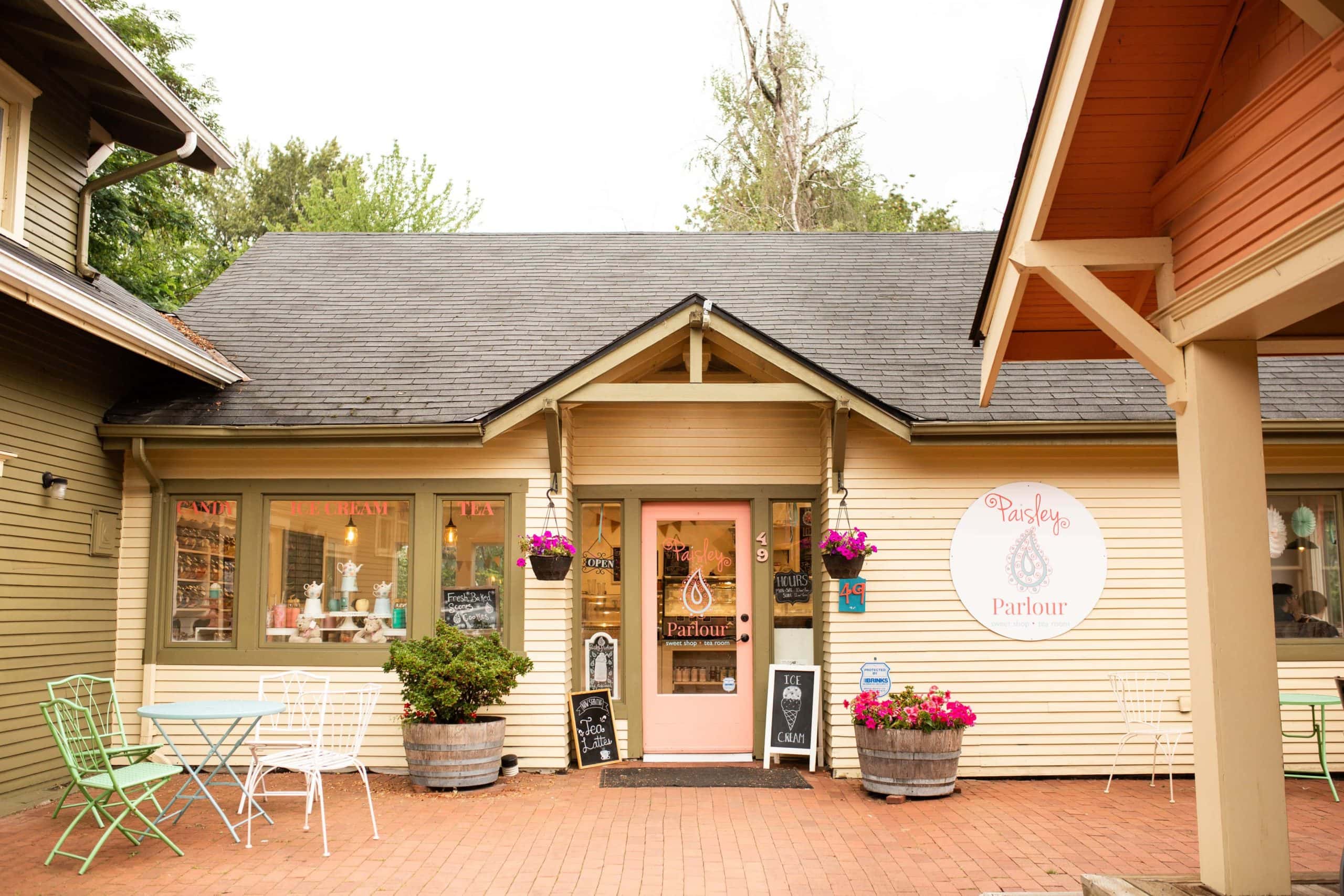 ---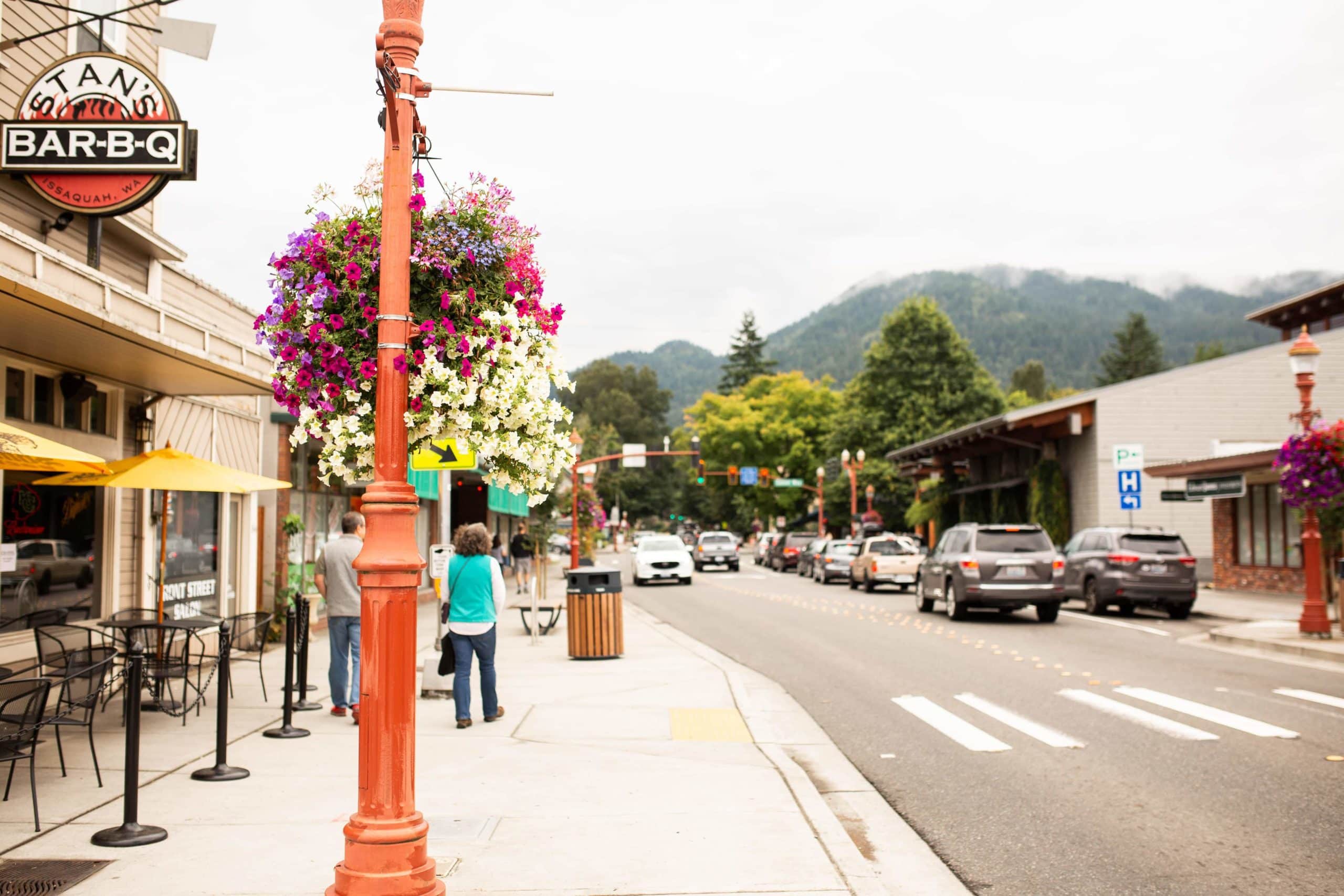 2. Stroll along Front Street in Historic Downtown Issaquah
Issaquah's charming and historic downtown is packed with character, and it's where you can participate in community events and festivals, browse the shops and galleries along Front Street, and of course, find delicious eats from breakfast 'til dinner!
When you arrive, park for free, and head out to explore on foot. You could start the day by visiting the Gilman Town Hall Museum or the Issaquah Depot Museum (which used to be the city's train depot, built in 1889) to get a sense of the local history. Take a tour of the Issaquah State Salmon Hatchery and feed some fish, or stop by the Issaquah City Playground at Depot Park.
One of the most popular restaurants in town is Montalcino Ristorante Italiano, and it's a pricier spot, so it's perfect for celebrating a special occasion. You can also enjoy fine dining at the highly rated Jak's Grill—prime top sirloin, file mignon, and lobster are all on the menu!
A few other restaurants in Downtown Issaquah that are loved by residents and locals like include Fins Bistro, El 42 Cantina, Levitate Gastropub, Bukhara Bar & Grill, Krawbar, Umi Cafe, Stan's BBQ, and Sunset Alehouse. (Yes, there is a LOT to choose from here—we dare you to get bored!)
You could also stop by Chicago Pastrami on your way to a hike in the Issaquah Alps and pick up a sandwich to take with you!
Established back in 1979, Village Theatre is well-known in the region, and they're nationally recognized as a theatre that consistently launches new works. (Click here to check out the calendar of upcoming performances.)
---
3. Attend memorable community events & happenings
So many people these days miss the spirit of a close-knit community that can be harder to find in a larger city. Well, community is alive and well in Issaquah, and there are plenty of fun events throughout the year where you can meet your neighbors.
Salmon Days is coming up soon (it's October 5th & 6th, 2019!), and this year they're celebrating 50 years of the festival. Not only is there a grand parade, but there will be tons of live music, "foods of the world," and activities like a mini train and a trampoline jump zone.
In October there's an "Issaquah Goes Apples" fall event and a Zombie Walk, and during the holiday season Issaquah goes all out with caroling, visits from Santa, a free street trolley, and #shoppinglocal.

As for the rest of the year, locals and visitors alike can participate in the Wine & Art Walk, go on the Issaquah History Pub Crawl (tickets sell out fast and there are only 2 dates available each year), and gather around the historic Shell Station for the "Gas Station Blues" events where anyone can wander by or bring a picnic and enjoy outdoor music.

There's also some fun car culture in Issaquah, and every year on Father's Day, Fenders on Front Street comes to Front Street. 100s of classic and vintage cars line Downtown Issaquah and you can check out the cars and enjoy live music, food trucks and more. But if once a year isn't quite enough for you, you can catch a car show almost every single week at the Triple XXX Rootbeer Drive-in. 
CHAT WITH US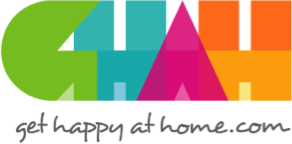 In everything that I do as your REALTOR®, I have one guiding principle in mind: To make certain that your home-buying or selling experience is a happy, successful, wonderful life experience! We build trust and security with our clients using knowledge and transparency.