Issaquah
Living on the Edge (of the Outdoors) in Issaquah
One of the most common things we hear from people who live in Seattle is how much they LOVE being so close to the outdoors. Not only is Seattle filled with lush parks and greenery that you just won't find in other cities, but you're only about a 30-minute drive out of the city to access trails that'll still make you feel like you're really out in the wilderness. 
But for those who'd like to get even *closer* to nature, the city of Issaquah might be calling your name. If you're finding that you love living in the Puget Sound area because of the outdoors but you're not actually getting outside as often as you'd like… Issaquah might be a city to check out. 
Issaquah is located just southeast of Bellevue, and with I-90 running right through Issaquah, it offers easy access to both the Eastside and Seattle, a big bonus for those who need to commute for work. Issaquah is also nestled right in between Cougar Mountain Regional Park, Squak Mountain State Park Natural Area, Tiger Mountain State Forest, Grand Ridge Park, and Lake Sammamish/Lake Sammamish State Park, giving you a huge variety of options when it comes to adventuring outdoors! 
Here are just a few of the ways that you can take advantage of the great outdoors from Issaquah: 
View this post on Instagram
PARAGLIDING
This is one of the more unique options you have for getting out in the fresh air in Issaquah. If you've hiked up Poo Poo Point then you might have seen paragliders taking off from the top. Seattle Paragliding (the name is a bit misleading—it's actually located in Issaquah!) is located at Tiger Mountain, and they offer everything you need to get started. Whether you want to learn how to paraglide on your own or you just want to go along for the ride with an experienced pilot, there are options perfect for you! 
---
View this post on Instagram
WATER SPORTS
Issaquah is nestled just south of Lake Sammamish, meaning you have easy access to Lake Sammamish State Park and the lake! Rent a kayak, pedal boat, or paddle board for a few hours (or bring your own) and after paddling around the lake, relax and enjoy a picnic at the 531-acre Lake Sammamish State Park.
---
View this post on Instagram
MOUNTAIN BIKING 
There's plenty of opportunity for biking in Issaquah, but when you want to hit the trails with your mountain bike, Grand Ridge Park is the spot. The 7-mile trail is not only open to mountain bikers and hikers, but those on horseback as well. 
You can also check out Issaquah's extensive bike map that designates bike trails and bike lanes around the city (so, not exactly mountain biking, but fun for exploring nonetheless!). 
---
View this post on Instagram
HORSEBACK RIDING
In addition to the Grand Ridge Park trail, the Issaquah-Preston Trail is another great spot for horseback riders—the trail is 4.8 miles long and perfect for horses! The trail is a mix of asphalt and gravel portions (making it ideal for bikers as well), and you'll meander through forest, across a wooden bridge, and amongst farms. 
---
View this post on Instagram
HIKING
According to the city of Issaquah's website, Issaquah is nicknamed "Trailhead City," and it's a hiker's paradise, simple as that. The city boasts 200+ miles of trails, 12+ trailheads, and 1,300 acres of beautiful open space. Click here for more info (like a handy map) on ALL of the trails in Issaquah, but for trails in Issaquah with the BEST views, click here!
---
CHAT WITH US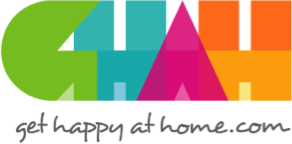 In everything that I do as your REALTOR®, I have one guiding principle in mind: To make certain that your home-buying or selling experience is a happy, successful, wonderful life experience! We build trust and security with our clients using knowledge and transparency.