As a result of the COVID-19 pandemic, many people are able to work remotely, and for many this begs a whole new question: If you could live anywhere, where would you live? 
Recently, our Happy Home Buyers Gabi and Eric (names changed for privacy!) reached out to our team because they were interested in moving to Seattle from Orange County. They didn't need to be there anymore for work (work from home, FTW!), they didn't care for the landscape (it was too flat and dry for them), and they were tired of living in what felt like a monoculture. Gabi and Eric had their eye on moving to either Denver or Seattle, and after spending some time doing more research, they realized their hearts were set on Seattle. 
They love how Seattle is surrounded by the water, mountains, and trees—all the things they felt like they didn't get to see very often in California. They also loved how liberal much of Seattle is, and how it would give them a better opportunity to live alongside many different types of people. 
When Eric and Gabi first came to us, they originally wanted to spend $1.2 – 1.4 million, but after looking at homes, Gabi in particular quickly realized that her dream home in the Seattle area was going to cost about $2 million. Luckily it turned out that Eric and Gabi could still work with this price point, and they found a gorgeous new construction home at Panorama in the Talus community of Issaquah.
They bought the house in October and knew that the home wouldn't be finished until April, so they had some time to figure out selling their California home. They're planning to list their CA home in February 2021, close in the middle of March, then move into their Issaquah home in April! 
(Quick Tip: New construction properties are ALWAYS easier to buy if you need to sell your house—there's less risk, and you have a more flexible timeline to work with.) 
---
We're so happy for our clients! Many people who buy in the Talus and greater Issaquah area want to have the great outdoors easily within reach, yet have the amenities of big cities (like Seattle and Bellevue) just minutes away. Plus, you really can't beat the breathtaking views in Talus & Issaquah! 
If you'd like to learn more about buying a home in the Seattle area, we're ready to help you explore all of your options. Get in touch here!
CHAT WITH US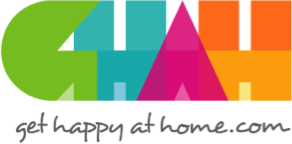 In everything that I do as your REALTOR®, I have one guiding principle in mind: To make certain that your home-buying or selling experience is a happy, successful, wonderful life experience! We build trust and security with our clients using knowledge and transparency.