West Seattle
4 Big Benefits of Living in a Master-Planned Community
Matt Miner,
July 11, 2018
What is so great about a planned community? What is a planned community?
Hmmm, we're here to help! If you asked me a few years ago what I thought of planned communities, I would have likely said I don't like them. However, as life progresses, time becomes more scarce, and after owning several more homes, I now see BIG benefits! 
Benefit #1: Low Maintenance
I don't think most of our buyers understand how much work and cost goes into maintaining a home. This is a subject that needs to be broached, especially for the first timers. Which brings me to our first feature!!! In my view, these planned communities are perfect for first-time buyers that do not want to share hallways and elevators, but do want someone else to take care of the headaches. So if maintaining a yard, gutters, paint, roof, or grounds is not your thing, planned communities might be the right option for you. 
Benefit #2: Smart Design  
So when it comes to Seattle, our neighborhoods can look fabulous on one block, and the next block might look a little like HELL. Plus, many times nearby streets are underdeveloped, green space is far away, and the roads might be a little busy, too. Planned communities are nice because they are planned—imagine that. Green space, parks, sidewalks, and many more perks are just perfectly planned to look good, be functional, and allow the sunlight to shine in everyone's windows. 
Benefit #3: More Eco-Friendly
Higher density with modern construction means you are living more ecologically. Modern construction always means more efficient, but planned developments structure their neighborhood to fit more people comfortably. This helps to further lower your footprint while providing you with more green space and walkability then you would have had otherwise. 
Benefit #4: Value
Value is always a big feature. But you'll always find a little bit of a better deal in a planned community. Plus, they cost less to run, even with the HOA dues. Just one roof replacement on a home can set you back $10,000. Landscaping can take $100 a month. Paint work can cost $5,500 when the time comes. So, in a nutshell the HOA dues really don't cost that much. Plus a planned community helps break in first-time home buyers to the joys and not the pains of homeownership. 
So now you know why planned communities can be great. Overall, they are best for first-time buyers or elderly buyers. They help ease maintaining your home and prepare you for what homeownership entails without you needing to live in a condo building.
To see our beautifully updated listing located within the planned community of High Point, CLICK HERE!
CHAT WITH US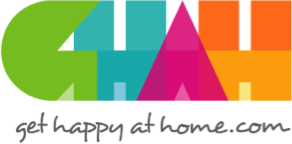 In everything that I do as your REALTOR®, I have one guiding principle in mind: To make certain that your home-buying or selling experience is a happy, successful, wonderful life experience! We build trust and security with our clients using knowledge and transparency.