Capitol Hill
5 Things We LOVE About Reverse Floor Plans (Also… What's a Reverse Floor Plan?)
Matt Miner,
July 11, 2019
First thing's first! What's a reverse floor plan? 
Well, when people think of a "classic" home layout they usually think of the living space/kitchen/dining area all being on the main level, and all of the bedrooms being upstairs. 
Now as you can probably guess, a reverse layout = the main living space on the upper level and bedrooms on the lower level. 
It's especially common for townhomes to have a reverse layout, and we happen to really love this particular floor plan. Here are 5 things we ~LOVE~ about reverse floor plans: 
1. Abundant natural light in living spaces! 
When your living room, kitchen, and dining room are all on the second or third level, you can maximize your natural light potential! In Seattle, we know how important that is—we need all the sunlight we can get. Plus, then it makes more sense to have bedrooms on the lower level where it may be darker for getting your zzzzz's. 
2. Rooftop deck is right at your fingertips! 
When you're entertaining guests and enjoying al fresco dining, it's SO much easier to have your rooftop deck just a flight of stairs away. Getting all of your dinnerware + drinks + food + barbecue supplies up to the roof from the kitchen can sometimes be a hassle, but the whole production is made as efficient as possible with the kitchen being closer to the rooftop deck. 
3. Enjoy way better views from your living space. 
When you're elevated off the ground level, you're much more likely to have better views (whether it's of trees, the city skyline, or any other eye-catching scenes around you), plus you get less of the street in your sightline. 
4. Extra privacy. 
This one is in a similar vein to #3—when you're elevated off the street, people can't look in your windows when they're passing by. You're also likely to have a different floor plan from those in your neighborhood, meaning you're not just staring into each others living spaces. 
5. Dramatic entryway/foyer = awesome first impression. 
When your entryway guides you right upstairs to your living space as soon as you step in the front door, this = potential for a fabulous entryway! 2+ story entryways with soaring ceilings, high windows with sunlight pouring in, statement-making art pieces, and incredible chandelier lighting are all possible with spaces like this. Another bonus is that this type of feature usually won't eat up precious bedroom space—it just manipulates walkway space. 
---
Curious to check out a home with a reverse layout? This 3-bedroom, 2-bath townhome in Capitol Hill is a must-see gem. Click here for all details.
CHAT WITH US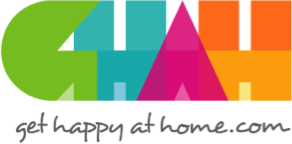 In everything that I do as your REALTOR®, I have one guiding principle in mind: To make certain that your home-buying or selling experience is a happy, successful, wonderful life experience! We build trust and security with our clients using knowledge and transparency.