West Seattle
An Insider's Guide to Commuting From West Seattle
Matt Miner,
February 23, 2022
If you're commuting from West Seattle, you have a ton of great options to choose from (yes, even with the West Seattle Bridge closed!). West Seattle can feel like it's own "island" at times. Honestly, this is something that people really love about West Seattle. You get all of the perks of this highly desired community, yet you're still close to Downtown Seattle and all of its surrounding attractions.
In this blog post, we're sharing our insider's knowledge as to what you need to know about commuting from West Seattle. If you're considering buying a home in this neighborhood, there are a few tips and tricks that will make your time here easier!
Here are 5 things to know about transit and commuting in West Seattle: 
---
1. The West Seattle Bridge is closed right now, but there are several work-arounds you should know about. 
On March 23, 2020, the West Seattle High-Rise Bridge was suddenly closed to all traffic when it was deemed unsafe. Obviously this caused some significant disruption to traffic, most notably to residents of West Seattle. 100,000 vehicles used the bridge every single day!
There are stabilization repairs underway, and the plan right now is the open the high bridge in mid-2022. So what are West Seattle residents supposed to do in the meantime?
Luckily, the Spokane Street Swing Bridge (aka the "lower bridge") is still in operation and offers a similar route. The lower bridge is open to anyone Monday t0 Friday from 9pm to 5am, and Saturday to Sunday from 9pm to 8am. The lower bridge is also always open to people who are walking, biking, and using an electric foot scooter. It's also open to emergency vehicles, transit vehicles (including King County Metro buses and school buses), and freight vehicles. There are also several exemptions—on-call medical workers, rideshare vehicles, vanpool, and many other types of vehicles can use the lower bridge. However, you have to apple for a special permit. You can find all of the details here!
And, if you need to use the bridge outside of the rules and you're absolutely desperate, you'll have to pay a $75 ticket.
2. You can take a water taxi straight into Downtown Seattle.
Wait… a water what? Yup, West Seattle has a water taxi AND you can even use your ORCA card on it! (Also… kids and bikes are free.) The taxi picks up at the docks in Seacrest Park and drops off at the foot of Madison Street in Downtown Seattle. Click here for more info on schedule, connecting buses, etc. 
---
View this post on Instagram
2. The Light Rail is coming to town, which will completely transform commuting from West Seattle.
This is a big deal and very, VERY exciting for West Seattle. The only downside is that the West Seattle extension won't be ready until 2030, but hey, it's a long-term investment. There will be 5 added stations between the Stadium area and Alaska Junction. Click here to check out all the details.
---

3. Head to Vashon or Southworth on the ferry. 
The Fauntleroy Terminal is in West Seattle, and from here you can head on a weekend getaway to Vashon Island or hop on over to Southworth. This makes it super easy to access places across the water in Kitsap County like Port Orchard, Bremerton, etc. 
---
View this post on Instagram
4. Seatac International Airport is wonderfully close. 
For those who love to jet off to faraway vacations or just need to travel frequently for work, West Seattle is a *prime* choice to call home. You're just about a 15-30 minute drive (depending where in West Seattle you live) to the terminals, making this a great neighborhood for frequent flyers.  
---
View this post on Instagram
5. Bus options are aplenty when commuting from West Seattle.
West Seattle has a myriad of bus lines to take advantage of, and those who need to utilize the bus to commute for work will likely find the RapidRide C Line most helpful. This line has several stops throughout West Seattle and goes straight into the heart of Downtown Seattle and South Lake Union. The best part? The busses have a designated lane getting over the bridge and into downtown so often times it is quicker than driving yourself. Kick back, turn on your headphones and enjoy a stress-free ride into work 🙂 
---

CHAT WITH US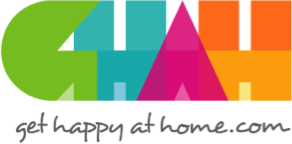 In everything that I do as your REALTOR®, I have one guiding principle in mind: To make certain that your home-buying or selling experience is a happy, successful, wonderful life experience! We build trust and security with our clients using knowledge and transparency.