People have always found a way to make efficient use of their space, but we've seen a micro-living revival happening in Seattle in the last few years. As rent keeps going up, people are having to really identity their priorities… and a lot of time that can end up meaning less "house"!
"Micro apartments" and "tiny homes" are defined differently depending on which city you're in, but typically you're talking about something that's around 200-400 square feet, give or take. It might be a simple unit in an apartment building, or a stand-alone structure.
In some buildings (sometimes called aPodments), you even have the option to rent out a mostly furnished room that just has the basics, and enjoy shared amenities like kitchen space. (Imagine moving without the hassle of a ton of furniture!)  
The big downside to micro-living is, obviously, the space issue. If you have a ton of stuff and maintaining that is important to you, then tiny living is probably a no-go!
But there are some serious benefits to embracing micro-living in Seattle and having your own cozy little bedroom in the city:
Benefit #1: Tiny living = tiny expenses! 🙂
The biggest way you can immediately cut down on your living expenses is by reducing the size of your space. Micro apartments and tiny houses are going to be much cheaper than your average apartment or home. This also means you won't have to spend as much money furnishing and decorating your living space (and some apartments will even come furnished for you!).
Benefit #2: Micro-living means you have less to maintain.
Having less space means, well, less of everything, and that means less maintenance. You don't have to spend your weekends cleaning every room of your home or mowing the lawn—there's just simply less space to take care of. There's less floor to mop, there's less counter space to scrub, there's fewer surfaces to keep dust-free, etc.
Benefit #3: You'll have to be more intentional about purchases and possessions.
Marie Kondo's book The Life-Changing Magic of Tidying Up will definitely come in handy with micro-living. When you have a larger space to fill, it's a lot easier to buy that fancy espresso machine you've been wanting on a whim one day, or that awesome new Vitamix Juicer. But in your tiny home, there just won't be room for it. If it's important enough to you, you will find a way to make room for it, but you'll have to think carefully about your decision. (Bonus: You'll probably save a lot of money by avoiding would-be purchases!)
Benefit #4: Spend more time on the activities you love. (The mountains are calling!)
If you're considering micro-living, then chances are, living in the city where the action happens is important to you. That also probably means that you spend your time out and about a lot taking advantage of the city at your fingertips, whether you're at work, meeting up with friends, hitting up a fitness class, reading a book in a coffee shop, or heading out of the city for a weekend of adventuring in the mountains. One of the big things many of Seattle's residents say they love about the city is its close proximity to outdoor adventure, and having more time and money for these pursuits can be a big perk of tiny living.
Benefit #5: Get hours (and days… and weeks…) of your life back by cutting down your commute time.
With the lowered cost of micro-living, you might also be able to live closer to work, which cuts down on your commute time. There are typically about 260 work days a year, and let's say you commute 1 hour to and from work. 260 x 2 = 520. 520/24 = 21.66 days. Even with just 2 hours total of commuting each day, you'll spending almost 22 days out of your year just going to and from work. Wouldn't it be great to get some of that time back?!
Benefit #6: Meet your neighbors!
When you have smaller spaces to live in, people are more likely to enjoy shared common areas. Meeting your neighbors and getting to know them can be challenging when you're all in your separate homes on your separate properties with a yard and a fence in between you… but when you're in closer quarters, there's a great social aspect that's built-in!
---
Our latest condo listing in Queen Anne offers the opportunity for worry-free, low-maintenance living! In addition to a smart design, this urban retreat has a huge patio, a big storage unit, parking, and even its own washer/dryer. Click here to see it!
CHAT WITH US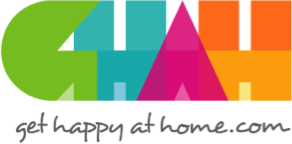 In everything that I do as your REALTOR®, I have one guiding principle in mind: To make certain that your home-buying or selling experience is a happy, successful, wonderful life experience! We build trust and security with our clients using knowledge and transparency.