This particular unit in Queen Anne didn't need too much work before listing it, but it needed a few small updates, and there was a unique situation to tackle. We'll share the process we went through to prepare the condo to list, and what happened once the condo hit the market! 
HOA Issues
The next door neighbor had listed their unit for $430,000 in December of 2016, and it was a hair larger than our particular unit. All of the unites in this building were these open 1-bedroom concept units, and they were kind of like lofts. One problem was the building's HOA. Someone in the building had the board sign something that said everyone's unit had to be sold in the same fashion as when you had originally purchased it from the developer. So if you had bought your unit as a studio, you had to sell it as a studio. We decided to list the unit as a 1-bedroom unit, and we paid the $25 daily fee to the HOA to violate the rule.
Updates
When it came to updates, our client did exactly as we recommended. The tenant moved out, she had the unit painted (about $2,000), she had the unit staged ($2,300), and we spent a few hundred dollars on getting it cleaned. It was $5,000 total to spruce up the place.
Results
After listing the condo for $430,000, we ended up getting 14 offers, and all hovered around the same price point. Then 2 high offers came in, at $510,000 and $512,000. Our client took the highest offer. With our basic upgrades, staging, excellent marketing, and with the tenant moved out, we garnered $82,000 MORE in 30 days than the neighboring unit (the difference in time it took for our unit to sell vs. the neighboring unit).
---
Have you been thinking about listing your home in the Seattle area?
We're happy to chat—get in touch via the form below!
CHAT WITH US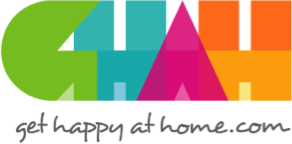 In everything that I do as your REALTOR®, I have one guiding principle in mind: To make certain that your home-buying or selling experience is a happy, successful, wonderful life experience! We build trust and security with our clients using knowledge and transparency.