Wedgwood
A Guide to Visiting Seattle's 22-Acre Matthews Beach Park
Matthews Beach isn't just a neighborhood in northeast Seattle—it's an ACTUAL beach! Matthews Beach Park is nestled in between Meadowbrook, Wedgwood, and View Ridge, and is right along the shores of Lake Washington.
Here are 4 things to know about this 22-acre park before your visit:
1. Yes, there is an actual beach here where you can go swimming!
During the summer there are lifeguards on duty, and there's even a diving platform anchored offshore. People love to bring their beach towels and sunbathe on the grass by the water, or bring their own floaty toys to cool off in the water with. (People even head to the beach during the winter… Matthews Beach Park is home to an annual Polar Bear Plunge on New Year's Day!)
View this post on Instagram
View this post on Instagram
2. If jumping into Lake Washington isn't quite your thing, there are plenty of other things to do while you take in the views (and stay dry)!
Take your doggy for a walk along the trail (they need to be leashed here; dogs aren't allowed at most Seattle beaches), play basketball, let little ones run wild on the playground, or enjoy a picnic. There are picnic tables scattered throughout the park, or you can bring a blanket and relax in the shade—there are some gorgeous trees at this park!
View this post on Instagram
3. You can launch hand-carry boats from Matthews Beach Park. 
There are 20 hand-carry boat launches throughout Seattle, and Matthews Beach is home to one of them! The launch at Matthews Beach Park is located to the south of the swimming beach; it's about a 100-foot sandbar just north of where Thornton Creek meets Lake Washington.
View this post on Instagram
4. The beach is located right along the Burke-Gilman Trail. 
The Burke-Gilman runs from Bothell to Golden Gardens in Ballard, and if you're riding your bike through northeast Seattle, why not stop at Matthews Beach Park for a rest? (You could even pack a picnic to enjoy here—views don't get much better than this!) You can learn more about the Burke-Gilman Trail here.
---
Our latest Seattle home listing is in Olympic Hills, and it's only an 8-minute drive to Matthews Beach Park! Click here for all photos + info. 
CHAT WITH US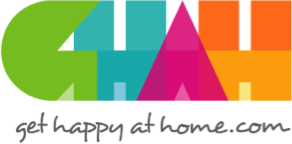 In everything that I do as your REALTOR®, I have one guiding principle in mind: To make certain that your home-buying or selling experience is a happy, successful, wonderful life experience! We build trust and security with our clients using knowledge and transparency.