West Seattle
A Slice of California Paradise Awaits at Alki Beach!
Matt Miner,
October 20, 2021
Ok… so people who are actually FROM California might find it slightly funny that we think Alki is just like the beachy goodness you can find in the Golden State. 😛 But when you want that laidback beach vibe without having to hop on a plane, Alki really is THE place to go in Seattle! 
Alki Ave and Alki Beach Park can be found on the northwestern shore of West Seattle, right along the beautiful Puget Sound and boasting photo-worthy views of our beloved Seattle skyline (if you think it's beautiful during the day just wait until you see it sparkling at night!). Of course, the beach really shows off its beauty best when the temperature pushes 80 (remember this is Seattle!) and the sun's shining. So, if you're heading to the beach on a sunny day, you might find it crowded… but sometimes that's just part of the fun! 
Here's a few of our favorite things about Alki: 
Beach Bummin' Around
There is literal sand on the beach at Alki (which isn't true of all Washington beaches), and you can sunbathe, build sandcastles, and go beach combing. There are also volleyball courts, bonfire pits, and views aplenty! 
---
Snack Time
When it's time to fuel up, you'll find a long list of restaurants along Alki Ave. Grab a bowl of award-winning clam chowder at Duke's or indulge in one of their other delicious seafood dishes, or opt for something more casual and get some fried goodness from Spud Fish and Chips. Sunfish is another popular option for fish & chips (plus, people rave about the cocktail sauce and all of the malt vinegars they have to choose from). 
Grab a gourmet burger (or sandwich/salad) from Blue Moon Burgers, and if you're in the mood for a casual pub vibe, Alki Beach Pub & Eatery is a local staple, and West Seattle Brewing is the perfect spot to relax outside and sip on a refreshing brew!
There's also El Chupacabra (Mexican cuisine meets dive bar), and the local Cactus Restaurants chain has a location at Alki Beach as well. 
For those with a sweet tooth, a day at the beach just isn't complete without an ice cream cone! Pepperdock Restaurant serves up classic ice cream cones, and Homefront is another sweet spot to pick up ice cream or a refreshing smoothie.
---

More Fun in the Sun
After you've explored the beach and the foodie side of Alki, get a new perspective from a kayak or paddle board. Alki Kayak Tours offers lots of rentals whether you want to rent a kayak, a paddleboard, a fishing boat, a bike, longboard, or inline skates. And, as the name would imply, they offer a selection of different guided kayak tours, perfect if you're a newbie! 
View this post on Instagram
---
Our latest Happy Home listing is only 5 minutes from Alki Beach! 
CHAT WITH US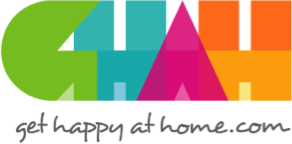 In everything that I do as your REALTOR®, I have one guiding principle in mind: To make certain that your home-buying or selling experience is a happy, successful, wonderful life experience! We build trust and security with our clients using knowledge and transparency.