Green Lake
All Bike Lanes Lead To Green Lake
Matt Miner,
July 25, 2018
Seattle has had a long history of creating and activating change in the bike community. While we have been painting bike lanes for the last 50 years, it wasn't until the past few years that protected bike lanes became a thing.
Not only do people ride bikes for pleasure along the many trails and parks the city boasts, but many cyclists in Seattle commute to work. It is no surprise that studies have shown that when bike lanes are added to streets, the percentage of people biking to work increases based on the proximity to those lanes. While there are many major thoroughfares leading people from the larger, more popular neighborhoods to downtown, there is one neighborhood that stands out as a major hub, and here's why:
Green Lake is a bikers paradise. It is beautiful and centered between many of Seattle's most popular neighborhoods. Looking at a map of Seattle's bike lanes, you will see that the lanes divert in every direction surrounding Green Lake, connecting you with the entire city:
Grab your bike, pick a direction, and you're bound to run into beautiful views, stumble upon your new favorite restaurant, and take in the city while enjoying the fresh air. If you're just starting on your biking journey, Green Lake is a great place to get your feet wet. Not only are the lanes surrounding the lake biker friendly, but there are shops for everyone from the beginner to the bike connoisseur.
Gregg's Cycle: Often voted Seattle's best bike store, Gregg's is a good place to start. They have a wide variety of bikes, parts, clothing, and accessories. They also do repairs for those things you can't repair at home, though I must admit the wait times can be frustratingly long in the summer. Once a 20-minute repair with them had a 2-week wait! (Also, while this shop is a great place to pick up parts, in my experience the staff can be hit or miss when it comes to bike knowledge.) 
Ride Bicycles: Just across I-5 from Green Lake, Ride Bicycles is much smaller, but manages to fit a diverse selection of bikes fit for all types of commuters, mountain, and road bikers. The price ranges from $150 kids bikes to $6,000 electric bikes. Most bikes are in the higher range. 
Then just east of Green Lake (across Highway 99) are 2 specialty bike stores:
Hendrick Cycles has a showroom if you're a serious bike enthusiast and are intrigued by the newest designs in top-tier road bicycles. They cater to a very specific crowd that can afford a bike that costs more than most cars.
G&O Family Cyclery also has specialty bikes, of the family variety. They have lots of cargo bikes—the kind where you can haul something behind you, or put a child in a seat. Plus all of the accessories, bins, and boxes that make them useful. Their other specialties are folding bikes, electric bikes, and children's bikes. They have a small section of "conventional bikes" to serve the rest of us. Personally it's not my style at the moment, but I know where to go if I need one of those!
Lastly I'll mention Rack n Road Car Rack and Hitch Superstore on Aurora near Green Lake. If you are serious about biking, you'll want to get a rack that treats your bikes and your car well. This is the place to do that. They are very knowledgeable about all of their equipment, will install the rack same day, and make sure you know how to attach your bikes. I've never been disappointed with our purchases here. 
There are many other bike shops in the area, so if you have more time, you might head just south to Fremont to visit Recycled Cycles, Big Tree Bikes, the BMX Bike Haus, Cascade Bicycle Studio…. I could go on!
---
Want to live in Green Lake? Take a look at our latest listing that's nestled right on the border of Phinney Ridge and Green Lake!
CHAT WITH US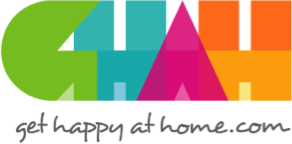 In everything that I do as your REALTOR®, I have one guiding principle in mind: To make certain that your home-buying or selling experience is a happy, successful, wonderful life experience! We build trust and security with our clients using knowledge and transparency.