If you've been reading our blog then you already know that we LOVE our "inbetweener" Secret Squirrel neighborhoods! 
An "inbetweener" neighborhood is exactly how it sounds—it's those little micro neighborhoods where you're not *quite* sure which Seattle neighborhood you're in, and everyone seems to call it something different. We don't even bother with all of that… we just make up our own names! (Example: Phinney Ridge + Green Lake = Phinn-Lake! See, everyone's happy now.)
Another big characteristic of these inbetweener neighborhoods is that these typically aren't a popular place to hang out—you'll usually be hanging out in the neighborhood adjacent to the 'tweener neighborhood. (But that's not to say that these 'tweeners are dead zones—not at all, as you'll soon see!)
Anyway—WHY do we love inbetweener neighborhoods?
#1: These neighborhoods are never as expensive as the neighborhoods they're in between!
For example, Phinn-Lake: In both Green Lake and Phinney Ridge you'll spend at least 10% more to live in the "official" neighborhood than you would if you were in Phinn-Lake… AND you have easy access to BOTH neighborhoods. Win, win. 
#2: They're typically quieter.
The location usually means more open space, and the buildings are oftentimes shorter (= more sunlight—always a plus in Seattle).
#3: There's usually fantastic access to commuting options.
Main thoroughfares are typically what divide up our neighborhoods, but this is also where those inbetweener neighborhoods tend to be located. This means that you'll usually have *great* transit options.
However, do keep in mind that one of the negative sides of all of this is that you might not be RIGHT by things like shops and cafes. This means that scooters and bikes will give you a great car-less option to travel those last few blocks in a jiffy! (Click here for our electric scooter recommendation… and for a look at our speedy adventures around White Center!)
---
Anyway, without further ado, here are our 4 favorite Inbetweener-Secret-Squirrel Neighborhoods!
#4 Fre-lard
Great name, right? Of course, this is the neighborhood where Fremont and Ballard meet, and while it's a slightly awkward area (not really close enough to the heart of Fremont OR Ballard…) it is very close to several of Ballard's best breweries (Peddler Brewing, Reuben's Brews, Stoup Brewing, Maritime Pacific Brewing Company, Populuxe Brewing, etc.) so hopefully you like beer! You're also still close to the Fremont Cut (perfect for boat watching and bike riding), and there's a convenient Fred Meyer and Trader Joe's right there too.
#3 BeaCumbia!
We really outdid ourselves with this name. This inbetweener neighborhood is right in between North Beacon Hill and Columbia City, and it's also right where Rainier Vista is. Makes total sense. Here, you're reasonably close to the real heart of Columbia City, but not SO close that you wouldn't appreciate the extra boost an electric scooter or bike could give you. You're also not too far from North Beacon Hill where lots of dining options await along Beacon Ave, plus the Beacon Hill Light Rail Station is a big perk to have close by. (But you'll definitely want some help from an electric bike on the hill to get there… it's called Beacon HILL for a reason.) With the Cheasty Green Space, Jefferson Park Golf Course, and more residential setting, there's lots of greenery in this area which is perfect for those who like a more laid-back atmosphere.
#2 Phinn-Lake
This lil' Secret Squirrel Spot is one of our favorites. You get to take advantage of being superrrrr close to Green Lake but you can easily hop up the hill to Phinney Ridge shops. Real estate is 15-20% cheaper here than in Green Lake (yep, get the benefits of the neighborhood without the price tag), AND you've got the best of both worlds right in your backyard… city convenience (restaurants, shopping, transit) AND outdoor recreation! Click here to check out our complete Phinn-Lake neighborhood guide + recommendations!
#1 Wall-Green
This inbetweener dream is the BEST 'tweener neighborhood hands down! Great name too, right? What else could it be but Wallingford + Green Lake's fabulous love child. 😉 
Wall-Green is fantastic for commuters since it's right in between Aurora, Interstate-5, AND next to 520… so whether you work at Microsoft or Amazon you've got great transit options at your fingertips. Even better, the Microsoft Connector runs right along 50th with several stops in the area.
Here you're just blocks from all of Wallingford's attractions along NE 45th St (The Octopus Bar, Dick's Drive In, 45th Stop N Shop & Poke Bar, Molly Moon's, Ezell's, QFC, and soooo much more awaits laong 45th!) AND the incredible Woodland Park and Green Lake are basically your backyard. This inbetweener has it ALL.
---
CHAT WITH US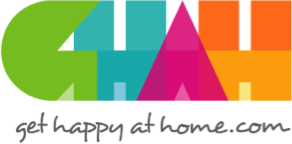 In everything that I do as your REALTOR®, I have one guiding principle in mind: To make certain that your home-buying or selling experience is a happy, successful, wonderful life experience! We build trust and security with our clients using knowledge and transparency.