Ballard
Being Stuck at Home Isn't So Bad in Ballard! 
Matt Miner,
June 11, 2020
Most of us probably learned a lot about our living situations during the "Stay Safe, Stay Healthy" lockdown. We've been working with a lot of clients who have realized that their current living situations just aren't going to cut it—especially those who find themselves AND a partner working from home under the same roof (not to mention those who have kiddos who need even more space to spread out in). 
The same is true for many people's neighborhoods—some people are realizing that maybe they wish they had more greenspace close by or their own private yard, or maybe they wish more local restaurants had outdoor dining options (hello Phase 1.5!) and great takeout. 
This past week, Matt was in Ballard working on prepping this listing, and he realized people were sitting outside at coffee shops. Normally, this is a typical Seattle sight, but after a few months of so many places being shut down, it's an especially welcome one. And as it turns out, not every neighborhood has the potential for great outdoor dining like Ballard does. 
First of all, let's start with all of Ballard's breweries. 
These places are extra popular in the summer for a reason—many of these breweries offer sunny outdoor seating! Ballard breweries have a joint, smart plan for re-opening during King County's 1.5 phase. 
View this post on Instagram
Locust Cider and Brewing, Peddler Brewing Company, Obec Brewing, Populuxe Brewing, Urban Family Brewing, and Stoup Brewing are a few of the Ballard breweries with outdoor seating areas that are perfect if you want to enjoy a beer out but also do your best to social distance. Most of these spots are opening with limited capacity soon, and they also offer growlers to go so you can still sip on your favorite brews from the comfort of home. Skål Beer Hall is also open, and they are currently offering dine in, but only with a reservation. 
View this post on Instagram
Foodies know that Ballard is restaurant heaven in Seattle, and there are dozens and dozens of fine establishments to choose from. 
Many restaurants aren't quite ready to open during Phase 1.5, but there are a handful of Ballard restaurants that are ready to take on the challenge. 
Restaurant Picolinos has HUGE outdoor dining areas, and they're ready to get rolling again. They have covered patio seating for 100 people, and 40 spots indoors in the garden lounge available. For more delicious Italian cuisine, San Fermo is also open again with its sunny and small outdoor deck dining and grab-and-go cooking kits in case you'd rather get something to go. 
View this post on Instagram
Sawyer will also be re-opening during Phase 1.5, and their large all-seasons patio make distancing easier. The Noble Fir is also open for indoor and outdoor seating (and to go drinks!), and this is what their indoor dining space looks like at  25% capacity: 
View this post on Instagram
The Lockspot Cafe right by the Ballard Locks is also well-positioned to open with their walk-up window, but they have limited seating inside and there are tables for dining distanced out on their patio. 
Also, this is pretty cool: Ballard might be one of the first areas in Seattle to test out the "cafe street" idea.
Councilmember Dan Strauss's idea is to let restaurants expand their seating into the streets, so more people could dine out while social distancing as much as possible. Plus, it's just a great idea in general. In this article from May 29, 2020 in The Stranger, Dan explains how turning Ballard Avenue NW into a "cafe street" is a great place to try out this idea—in addition to protecting public health, cafe streets would support small businesses and increase safety for pedestrians. 
And it's basically what we do for a lot of farmers markets—we close down a street so people can freely roam about from vendor to vendor. 
Speaking of which, the Ballard Farmers Market is a year-round neighborhood market with over 100 vendors. 
(Yeah, you could say the Ballard Farmers Market is kind of a big deal!) Not only is Ballard Farmers Market a great place to find fresh and delicious local produce and homemade food products, but it's a fantastic local organization as well that works to support local farmers, provide leftover food to those who need it, and more. Take a look at their vendors here!
View this post on Instagram
Ballard is also known for having some of the most beautiful outdoor spaces in all of Seattle, and this is especially a big deal during COVID-19 times!
Places like the 534-acre Discovery Park just south of Ballard, the 87-acre Golden Gardens Park, and the 216-acre Carkeek Park just north of Ballard are just a *FEW* of the many parks you have easy access to in Ballard, making it easy to leave the house to get some fresh air without having to travel far. 
View this post on Instagram
***
So, now of course we need to consider your actual home and what it's like to be in "lockdown" there. We think a townhome layout is most ideal for this for a few reasons: 
Townhomes most typically have 3 floors, and when you and a partner are working from home at the same time, it can be nice to each get some quiet and privacy and be on a separate level. 
Unlike a condo that might only have 1 or 2 bedrooms, townhomes will typically have at least 3 bedrooms, or 2 bedrooms and a small office. Well, this is ideal when you need to set up a home office that you can actually be productive from! 
A lot of townhomes also have awesome rooftop decks. You can create your very own private oasis complete with a garden and bar if you want to go all out, and having your own deck makes it easy to grab work breaks out in the fresh air or even workout outside during warmer months. This also gives you an entertaining option if you're having people over in small groups. 
Finding a townhome with an open-concept layout and a spacious dining area shouldn't be hard, and this is perfect for at-home entertaining. We anticipate hosting at-home get-togethers will become even more popular as fewer people go out to restaurants (and as restaurants open with limited capacity, there just won't be room for everyone!).
Our latest townhome listing in Ballard checks ALL the boxes! We know how hard it can be to find a townhome with an amazing, useable layout in Ballard… and this gem is practically perfect in every way. Click here for all info + photos! 
CHAT WITH US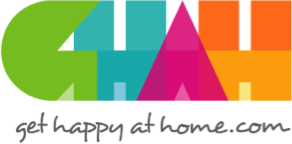 In everything that I do as your REALTOR®, I have one guiding principle in mind: To make certain that your home-buying or selling experience is a happy, successful, wonderful life experience! We build trust and security with our clients using knowledge and transparency.