Magnolia
Our Pro Tips for Exploring the Outdoors in Seattle's Gorgeous Magnolia Neighborhood
For those who need to be in the city for work but crave a close proximity to the outdoors, Magnolia is an ideal Seattle neighborhood to call home!
In this waterfront community, you'll find nature and peace in abundance. Gorgeous homes rest along tree-lined streets, and this idyllic neighborhood is away from Seattle's typical traffic and all that comes along with it.
If you want to hit up some of Magnolia's most beautiful outdoor attractions, look no further! We put together a list of our favorite outdoor destinations in this highly desired location, plus tips for taking advantage of your visit to each one:
1. Discovery Park
This 534-acre oasis is an absolute paradise, especially for joggers! Discovery Park is the largest park in Seattle, and it overlooks the shimmering Puget Sound and shows off stunning views of the Cascades and Olympic Mountains. You'll definitely want to bring your camera, and visit at least a few times throughout the year to see how the park changes with the seasons.
Joggers are sure to love the 2.8-mile Discovery Park Loop Trail in the park. This trail makes its way through forested areas and open meadows, and is a classic Seattle run. Because the park is so huge, the trails are not paved, and we like to mix up the run and adventure down some of the side trails. (If it's rained recently it can be kind of muddy on some of these trails, so I use my trail running shoes for extra grip.) It can get challenging with all of the hills (there is a 140-foot elevation change) so it's perfect if you're trying to push yourself.
Pro tip: You will love Seven Hills Running Shop, which is close to the park. Of course, it's no surprise that their specialty is trail running shoes. They have a group run on the weekends which is cool for some people, although not my style. The staff are super knowledgeable and know all about local races and ultra running. It's a cool place that's worth checking out.
Discovery Park is also home to a beach, which shows off front rows seats to one of the best shows that Mother Nature has to offer. It'll also provide hours of play for little ones who love climbing around and checking out all of the cool rocks. There's even a lighthouse, and there are picnic tables nearby so you can pack a lunch and enjoy the breeze on a sunny day. The perfect afternoon!
2. Magnolia Park
Located in the southern area of Magnolia on the Magnolia Bluff, this 12.1-acre park is a great way to spend a Sunday. Bring some lunch so you can take advantage of the picnic tables and BBQ facilities, and then enjoy a game of tennis, let little ones loose on the playground, and of course, get ready for some breathtaking views and plenty of photo ops! You can even see Downtown Seattle from this destination.
3. Magnolia Playfield
Right in the heart of Magnolia and next to the Magnolia Community Center, the Magnolia Playfield offers some excellent amenities for those who love to stay active. Our favorite thing about the playfield is the playground—it has all sorts of fun contraptions and it'll definitely help those active little ones burn off some energy! There are also tennis courts, a baseball diamond, and a huge field that's perfect for kicking around a soccer ball in.
4. Salmon Bay Wildlife Corridor
Ballard rests just north of Magnolia, and in between these two Seattle neighborhoods you'll find the iconic Ballard Locks. It's part of the cut from Lake Union to the Puget Sound, and right here is the Salmon Bay Wildlife Corridor, an oasis for local wildlife and where "the city meets the Sound."  
There is a lot of protected land here, and there are trails and bridges that wind through the wildlife sanctuary so you can see it up close for yourself. In the shallow tidelands, juvenile salmon are feeding; over 100 great blue herons nest in the Kiwanis Ravine; a pedestrian bridge overlook shows off incredible views of the heronry; and you can also watch waterfowl hunting for their dinner.
We were lucky enough to find the hidden walking bridge here and stopped for at least 10 minutes to take in the scene and watch the herons. They are such interesting, majestic birds! It's amazing that we have this rich wildlife habitat practically in the middle of our city… and right in Magnolia. It's a local spot that you can visit time and time again, and it's a wonderful way to get connected to nature without ever having to leave Seattle. (It'll also probably impress any out-of-town guests who come to visit, and is a fun addition to the typical Space Needle/Pike Place Market tour that's not too far out of the way.)
***Extra Pro Tip!***
I highly recommend getting your hands on one of the Seattle Audubon Society's species checklists or guidebooks! Being aware of and learning about all of the different birds that our city is home to just enrichens the experience of living here so much. The society also offers some amazing bird walks where a guide will walk you through the park and point out everything you need to know, and sometimes they do walks in Discovery Park. Check out their bird walk schedule here!
Did you know you can also bike to Downtown Seattle from Magnolia?
Check out our map + tips here! 
---
CHAT WITH US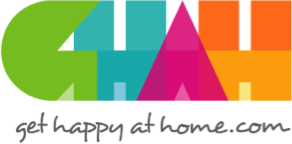 In everything that I do as your REALTOR®, I have one guiding principle in mind: To make certain that your home-buying or selling experience is a happy, successful, wonderful life experience! We build trust and security with our clients using knowledge and transparency.