Covington
Buying a Home in a Development? Here's How to Pick the Best One!
In a planned development, you typically have a large pool of super similar homes to choose from. And, if the development is brand new, you might have your pick out of several! If this is the case, you'll of course want to choose the home that best suits your needs and wants, but you'll also want to choose something that will be good for resale down the line.
People tend to move every 4-5 years or so, and this means that when everyone buys into a neighborhood at the same time, there are likely going to be lots of houses popping up for sale in the neighborhood at the same time in 4-5 years. You'll want to make sure that YOUR home stands out from the pack and gets sold!
Here are a few things to look for when you're selecting a home in a development:
People love homes with private backyards. This might mean you have a greenbelt behind your home or that you just don't share your back property line with anyone.
People like to live alongside parks. Many developments will come with a neighborhood park, and if you live next to one not only does it mean you don't share your property line with another house, but you can send little ones right outside to play.
Once you buy into a development, a good idea is to build up the interior a little. Builder's will usually leave new construction homes pretty plain (aka "builder blah"), so it'll be up to you to add special touches and make it unique. If you make the right choices, this can also help your home stand out from your neighbors' homes when you all go to sell.
Our latest listing just happens to be on the BEST lot in the development! Click here to see this pristine Covington beauty.
CHAT WITH US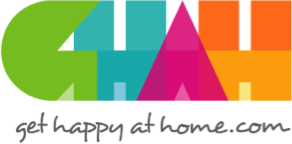 In everything that I do as your REALTOR®, I have one guiding principle in mind: To make certain that your home-buying or selling experience is a happy, successful, wonderful life experience! We build trust and security with our clients using knowledge and transparency.