Covington
Splish Splash at the Covington Aquatics Center!
Located at 18230 SE 240th St, Covington, WA 98042 right next to Maple View Middle School, the Covington Aquatics Center offers the entire community a long list of unique opportunities! First of all, not all cities have their own aquatics center, and in Western Washington, having a place where you get stay active indoors can be an absolute LIFESAVER during the wet and gray months!
Memberships are super reasonable for what you get in return, and the deal is even better if you can opt in for a 12-month family membership.
Here are 7 ways to take advantage of the Covington Aquatics Center if you live nearby:
Whether you're want to enroll your 6-month-old (yep, they have swim classes for babies!) or your an adult who wants to learn how to swim, you can do it all here. There's even private swim lessons if you need some one-on-one assistance.
Got a student looking for a summer job or do you want to hone your water safety skills? Learn all about rescue and surveillance skills, First Aid, and get hands-on practice.
Looking to mix up your workout routine a bit? Water aerobics classes are available for youth, adults, seniors, and disabled.
Just want to have fun or swim some laps? Covington Aquatics Center offers special memberships just for recreations swimming.
If you're throwing a birthday party, booking a party room and the pool makes for an easy, no-hassle party! Prices vary based on number of swimmers attending, and you'll get access to all of the awesome pool toys. The water slide, the huge inflatable octopus, the diving board, water basketball, inner tubes, noodles, and more are all available.
Need to keep kids busy during the summer? There's a summer program for kids ages 6-14 where kids spend time playing outside and in the pool. The Summer Swim Seahorses is another option—this competitive swim team competes against neighboring swim teams during the summer months.
As one of the main gathering spots in town, Covington Aquatics Center puts on some memorable events where you can meet your neighbors and have some family-friendly fun. Events include things like the Summer Splashtacular, Spooky Swims (for Halloween), Hollydaze Float-in Movie, and more.
---
Our latest home listing in Covington is only a 4-minute drive to the Covington Aquatics Center!
Click here to see all photos + info. 
CHAT WITH US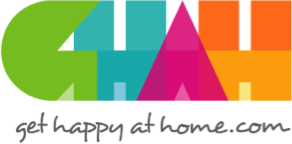 In everything that I do as your REALTOR®, I have one guiding principle in mind: To make certain that your home-buying or selling experience is a happy, successful, wonderful life experience! We build trust and security with our clients using knowledge and transparency.