Madrona
Head to Seattle's Cute & Charming Madrona Neighborhood for a Much-Needed Staycation! 
Matt Miner,
March 11, 2021
Most of us have a bit of cabin fever after this past year, but that has just meant that we've had to get creative! Seattleites are absolutely spoiled in that our city has all of these intriguing pockets of beauty to explore if only you know where to look, and every neighborhood (and micro-neighborhood!) really does have its own character and unique offerings. 
Discovering all of the nooks and crannies in our city is something we never get tired of, and we love sharing our fave finds and showcasing our cherished neighborhood treasures. In this post we're shining the spotlight on Seattle's Madrona neighborhood, and we've put together a lil' guide on how to spend your next "staycation" here! 
Madrona is a small, central Seattle neighborhood right on the shores of Lake Washington. Many homes and scenic streets here show off views of Lake Washington and across the water to Downtown Bellevue. Madrona is also nestled in between Denny Blaine, Madison Valley, Central District, and Leschi. 
Here's how to spend a day in Seattle's Madrona neighborhood: 
Get the Day Started Off Right
View this post on Instagram
Hi-Spot Cafe is THE place for breakfast. There will be a line out the door, but it is well worth the wait. If you can dine in, this restaurant is in a converted house and it has such a charming vibe. If you have to grab your food to go, not to worry—Alvin Larkins Park is just up the street and you can have a breakfast picnic there. 
View this post on Instagram
---
Wander Through the Woods 
One of the most unique things about Madrona is how close "city" amenities are to nature. You've got the business district (where Hi-Spot Cafe is) right around the intersection of 34th Ave & E Union St, then just blocks away you can feel like you're miles and miles away in the wilderness. 
Head to Madrona Park for a leisurely stroll or bring your bike to wind through the wooded hillside that slopes down toward Lake Washington. Madrona Park is 31 acres of Pacific Northwest beauty, and lush expanses of greenery are just what the soul needs sometimes! If you follow the winding path you'll soon find yourself at Lake Washington Boulevard, and right across the street, Madrona Beach awaits! 
---
Beach Bum For Awhile
If it's a sunny summer day and the weather's heating up, plan to stay awhile. (If it's cold and overcast, take in the view from the trail that's right along the waterfront.) If you're brave enough you can swim at Madrona Beach, spread out a towel on the shore to work on your tan, and just let your hair down while you admire the splendid scene! 
---
Let's Do Lunch 
View this post on Instagram
Not tooooo much is open for lunch (depends on the day) but no worries because Naam Thai Cuisine is open and that's really all you need. Locals absolutely rave about this spot and they even have a menu of lunch specials. 
View this post on Instagram
---
Pop Into the Local Shops  
View this post on Instagram
Madrona's business center only has a few shops, but they're worth popping into. Glassybaby has a store AND a hot shop in Madrona, and this popular local business is worth the trip to Madrona alone. If you're lucky you'll be able to check out glassblowers making handcrafted glassbabys through the window, and of course you can shop for iconic glassware here too. 
View this post on Instagram
Hitchcock Madrona is also in the neighborhood and you can peruse this hip boutique for clothing and jewelry. And if you're looking for something really special, Valerie Madison Fine Jewelry is a high-end jewelry store where you can find engagement rings, wedding bangs, and much more. 
Finally, stop by Madrona Wine Merchants to stock up your wine rack at home. You'll find a huge selection and a wide range of price points. 
---
It's Five O'Clock Somewhere 
View this post on Instagram
Restaurants in Madrona's core start to open around 3pm, so head to happy hour and get the party started! Indulge in Bottlehouse's Happy Hour menu + impressive wine selection, or order cocktails and appetizers at Madrona Arms, the neighborhood pub (and if it's Tuesday you're in luck because that means it's Taco Tuesday!)  
View this post on Instagram
When it's time to move onto dinner, there are several delicious options a stone's throw from each other. Red Cow is an Ethan Stowell Restaurant and a classic French brasserie, Cafe Soleil serves up hearty, flavor-packed Ethiopian cuisine, Bistro Turkuaz serves up generous portions of Middle Eastern fare, and Vendemmia is a high-end Italian-inspired restaurant focused on using local ingredients whenever possible. 
View this post on Instagram
---
Something For Your Sweet Tooth
Staycation is not complete without dessert, and Madrona is home to 2 Seattle classics: Molly Moon's and Cupcake Royale. Bon appétit and buona notte! 
View this post on Instagram
---
Our latest listing is in Seattle's Madrona neighborhood, and this vintage 3,100-square-foot Tudor boasts absolutely breathtaking views of Lake Washington, the dynamic Bellevue skyline, and snow-capped mountains expanding in the distance.
CHAT WITH US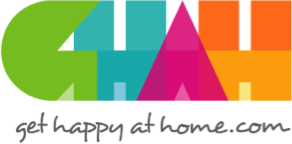 In everything that I do as your REALTOR®, I have one guiding principle in mind: To make certain that your home-buying or selling experience is a happy, successful, wonderful life experience! We build trust and security with our clients using knowledge and transparency.