Community & Restaurants
How to Stay Social & Distanced in Seattle this Winter When the Weather Sucks
Matt Miner,
October 21, 2020
Seattle is known for its gray weather and dreary winters, and we are in for a longgggg winter this year, folks. But of course every gray cloud has its silver lining, and as a city we are READY for this! 
Seattleites, now is your chance to show off all of your cozy winter fashion and use that classic Stanley thermos you got for Christmas last year! Just because we have to stay distanced because of COVID-19 doesn't mean we can't still *safely* hang out with the people we care about. We've just gotta get creative (and maybe a little bundled up), make sure we keep our distance, and follow local guidelines for staying safe. 
Here are a few ideas for staying social + distanced in Seattle this winter: 
Beach Bonfires & Restaurant Patio Firepits 
View this post on Instagram
If you can snag a designated fire pit, Golden Gardens and Alki Beach Park are excellent spots to have a bonfire. Roast hot dogs and marshmallows in the early evening while the sun goes down, taking in the sunset while huddled (not tooooo close of course!) around the fire. 
View this post on Instagram
If you're not in the mood to deal with a bonfire, find a restaurant with outdoor dining that has a fire you can gather around while you sip cocktails and enjoy appetizers. There are SO many restaurants in Seattle with patios, but not all of them are going to have fires (although if they're smart they will invest in some patio heat lamps for the winter!). Perihelion Brewery in North Beacon Hill, Brimmer & Heeltap in Ballard, Manolin in Fremont (they are temporarily closed but should be open in January again!), and Hot Cakes in Capitol Hill are just a few options with outdoor dining + firepits. 
View this post on Instagram
---
Outdoor Beer Gardens 
Seattle has no shortage of breweries, and lucky for us, many of these breweries have awesome outdoor patios as well. Ballard is known for having a ton of breweries, and we shared a few of our favorites with great outdoor options in our blog post "Being Stuck at Home Isn't So Bad in Ballard!" 
View this post on Instagram
Chuck's Hop Shop is one example of a place that's made the most of their space. They already had an outdoor area, but they've expanded their outdoor patio space even more in both their Central District and Greenwood location. In Central District for example they took over their entire parking lot where food trucks park (and we think they should have been doing this the entire time! It can be hard to find a seat here during non-COVID times!). 
Optimism Brewing in Capitol Hill has also greatly expanded their outdoor seating options to accommodate more groups. 
View this post on Instagram
---
Explore Scenic Autumn Trails
There are no shortage of parks in Seattle, and if you walk and talk when you get together with your pals, you're much less likely to get cold during our Seattle winter! Put on your rain boots, bring an umbrella, and grab your favorite hot beverage before heading out. Right now the fall colors are particularly beautiful! 
View this post on Instagram
A few of our favorite parks with amazing views and forested trails that let you feel like you're miles and miles away from the city include Carkeek Park in Broadview, Discovery Park in Magnolia, Washington Park Arboretum in Madison Valley, Juanita Bay Park in Kirkland, and several scenic hikes in Issaquah. 
---
Tailgate Get-togethers
Desperate times call for desperate measures and tailgating is not just for football season anymore. Tailgating is the perfect wintry distancing activity—if you have a truck or SUV, pop open the hatchback and chill in the back alongside your fellow tailgaters! You can bring a comfy lawn chair and a thermos of hot cocoa and keep it simple, or you can go all out and set up pop-up tents, get the barbecue going, and plan to hangout all day. 
---
Picnic Shelters & Open Air Gazebos
When it's rainy out, you can always bring an umbrella but it's not quite the same as being in a covered space. There are covered picnic shetlers at Seattle parks like Gas Works, Carkeek Park in Broadview, Golden Gardens in Ballard, Jefferson Park in North Beacon Hill, Magnuson Park, and many more. Seattle Parks actually has a huge Flickr album where you can see photos of the various picnic shelters throughout the city so you can scope out your spot ahead of time. If you're planning a gathering and need even more space to distance, consider reserving a picnic shelter ahead of time.
One especially unique spot is at Daejeon Park in North Beacon Hill where you'll find a Korean-style shelter. The park is named for Seattle's sister city in South Korea, and the I-90 Trail/Mountains to Sound Greenway Trail runs right along it. Go for a walk, and rest under the shelter while enjoying the idyllic park scene!
View this post on Instagram
---
Create a Cozy Patio or Rooftop Deck Hangout
Whether you have a big backyard, a cute little patio, or a rooftop deck getaway, there are a few things you can do to make these spaces more welcoming to winter gatherings. Depending on your situation you may be able to get yourself something like this Solo Stove where you can build beautiful, roaring fires large and small. Or you can opt for something a bit simpler, like a gas fireplace that turns on with the flip of a switch. 
View this post on Instagram
Getting an outdoor patio heater (or two or three…) is also an easy way to warm things up when temperatures drop. And of course, keep the hot cocoa and coffee flowing, and invest in some cozy outdoor blankets you can hand out to guests to use! 
If your space allows, now might be the time to invest in that hot tub you've been thinking about getting for years now. These days you have tons of options, and there are some very highly rated portable hot tubs on the market. 
---
Our latest Seattle townhome listing has the cutest patio getaway, perfect for socially distancing this winter! You can enjoy the perks of having a private outdoor space, yet none of the hassle of having to maintain a yard. Click here to see all photos + info. 
CHAT WITH US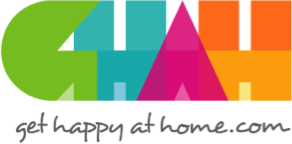 In everything that I do as your REALTOR®, I have one guiding principle in mind: To make certain that your home-buying or selling experience is a happy, successful, wonderful life experience! We build trust and security with our clients using knowledge and transparency.